Why Should You Pay for Content Creation?
Posted - July 21, 2021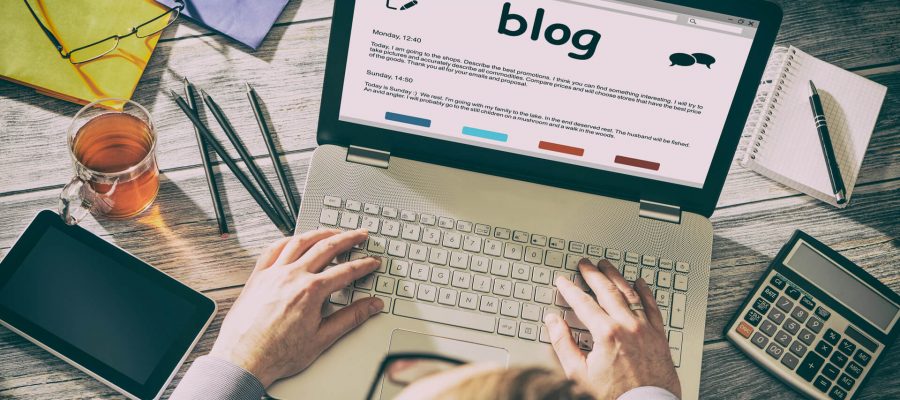 Your website's content is one of the most valuable keys to unlocking high search engine rankings. Unfortunately, many businesses take the wrong approach to content.
As a business, your staff has knowledge and expertise and may be able to write content that's valuable to your industry peers. But writing content that generates site traffic and leads is a different matter.
At Dallas SEO Dogs, content creation is the cornerstone of most of our clients' projects. So, if you're ready to move into search engine optimization (SEO) for your brand but are on the fence about professional content writing, here are five reasons why we say it's time to give your keyboard a break and let our writers give your content the boost it deserves.
Won't a Few Quick Blogs Please Google?
Many clients who start out with us understand that blogging and general content are an important part of successful digital marketing. So, they quickly piece together a short article about their industry that fills up space in their blog. 
Unfortunately, a mass amount of short 100- or 200-word posts doesn't help your SEO efforts. 
When it comes to content, Google and other search engines value:
Long-form content that answers top-level questions (the longer the better, but generally, 500 words or more)

Relevant content (more on that later)

Original, quality work
How Long Should a Blog Post Take Me?
This isn't an easily answered question because different topics require different amounts of research and overall development hours. However, a post that hits on all of Google's guidelines as trustworthy content can easily take between 2 and 4 hours from research to publication. 
For a business owner that's focused on their daily successes, creating longer posts can be challenging. After all, there's only so much time in the day. So, without help from a creative team, many brands either push forward with shorter articles and hope for the best, or they let their content completely fall to the wayside.
Why Should a Content Team Handle My Content?
Letting your content go should never be an option if you want to grow your online presence. Here are five big reasons to consider paid content creation from a competent SEO provider.
Agency Content Teams Create in Numerous Styles
Not every member of your target audience will respond to the same style of content. So, if your brand is ready to focus on the quality of its content output, you'll need a team that can create different types of content for different audience tastes.
An SEO team that focuses on content creation has the ability to produce content that goes beyond the blog post. For example, at Dallas SEO Dogs, the content we provide to our clients extends to:
Service Pages

Homepages

Whitepapers

Videos

Infographics
…and more.
No matter what your content needs are, an experienced content creator can help you expand your brand's reach and become a content chameleon without the stress of perfecting the art of creation.
A Content Team Hits All of the SEO Essentials
No matter the style of content, great content writers will have three qualities that can help your SEO strategy:
Knowledge of the industry

Knowledge of SEO best practices

Years of experience in professional writing
While your in-house writers aren't ideal, a top SEO agency should hand-pick its content team and ensure that all your content is perfectly crafted.
Whether your industry is widespread or niche, a professional writing team will dedicate hours of research into your industry. A dedicated team will work closely with you to ensure accuracy, and combine all of its SEO knowledge to create a piece of content that pleases Google and a target audience. 
It's Our Job to Understand Your Audience
Audience needs and demographics shift throughout any industry. As a business owner, sometimes your focus on running your business diverts your attention away from your audience itself. 
When this happens, the time you've used to create content could be time wasted because you're focusing on audience needs that rest in the past. 
Content services from an SEO agency work in unison with other teams on a digital marketing project to ensure that we always understand your audience. The right content team will stay up-to-date with your audience and create content that lets them know your brand will always be the right solution when a new need arises.
We Know What Topics and Keywords are Trending
Part of content creation services is to create content that people are actually searching for. As exciting as it may be to write about a niche topic in your industry, if your audience isn't actively interested in it, getting it in front of them becomes a difficult task.
At Dallas SEO Dogs, we actively track trending keywords and top-level questions that show up in searches for your industry. From there, we can create a blog or service page that proves your brand's relevance to Google and your target audience. 
The more relevant your content is the more authority your site gains with search engines, and the greater your content visibility during searches that hit on specific keywords or topics. 
SEO Agencies Let You Focus on Your Business
Everyone in every industry has a specialization. Part of our specialty is quality content creation. While we focus on our bread and butter for your brand, you can ensure your industry specialization isn't ignored. 
Content services allow our clients to manage their day-to-day operations without the added time and effort that goes into creating content that goes beyond the average blurb. 
With something as crucial as content, it's our job to keep our client's content churning. So, you'll never have to worry about where your next content post is coming from.
Make Your Content Count, with Dallas SEO Dogs
Content creation is the bread and butter of Dallas SEO Dogs and we are eager to help you make your content communicate a message that sells. If you are curious about how SEO services like content creation and site optimization can help make your brand stand out, schedule a free consultation with a member of our team. 
Our SEO services have proven successful throughout all industries and can help your brand find online success. Contact us today to learn more about becoming a partner with Dallas SEO Dogs.