6 SEO Predictions to Brace Yourself for in 2023
Posted - December 1, 2022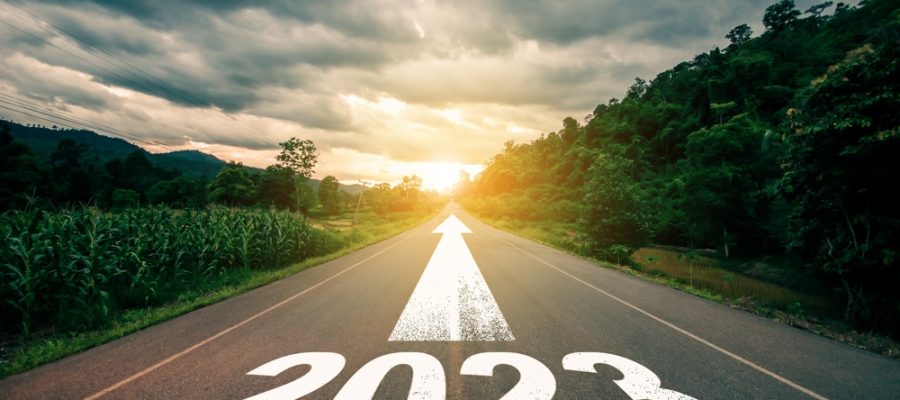 The new year will be here before we all know it! That means it's time for Dallas SEO Dogs to give you our annual predictions for search engine optimization's (SEO) trajectory in 2023.
We may not have a crystal ball or legitimate psychic on our team, but we keep our ears to the ground and our finger on the pulse of our booming industry.
If you're ready to make 2023 a winning year for your SEO strategy, follow our latest predictions to help you gain a leg up on the competition in your market.
Writing for People Over Robots Will Prevail
As we move into 2023, it is more important than ever to focus on writing content for people, not Google robots. While optimizing your content for search engines is still necessary, the best way to ensure that your message reaches your target audience is by creating compelling and engaging content that will keep them coming back for more. 
So, forget about stuffing your articles with keywords and dense blocks of text. Instead, focus on writing for people, what they are asking about in search engine results pages (SERPs), and let the SEO take care of itself.
To rank high in SERPs, websites must provide valuable and engaging content that is easy to navigate. That is the secret to writing for humans. This means avoiding overly complex designs and using clear, concise language that is easy for visitors to understand.
Even More Long-Form Content
In the early days of SEO, short-form content with enough keyword stuffing could easily rank a website. However, as search engines have become more sophisticated, they can recognize and reward longer more in-depth content. 
This is because long-form content provides answers, relevance, and value for users, which is what search engines are ultimately looking for. In addition, long-form content also has other benefits for SEO, such as increased time on-site and higher conversion rates.
In 2023, long-form content will still be an important part of SEO. While shorter pieces of content are great for capturing attention and getting people to your site, longer pieces provide more keyword placement and backlinking opportunities, which are still important ranking factors. 
Additionally, you can share long-form content on social media, providing even more exposure for your site. So pay attention to this valuable content; it will continue to help you rank well in the years ahead.
A Deeper Focus on User Experience (UX)
A site's UX is one of the most critical factors for SEO. If users can't easily find what they're looking for or your site bombards them with intrusive ads, they'll leave your site and never return. 
This will hurt your ranking in search engines and could lead to a loss in revenue. A good UX is key to keeping your users happy and returning for more.
In 2023, UX will be even more important for websites looking to rank well on search engines.
This is because search engines are becoming increasingly sophisticated and can determine the quality of a website based on how user-friendly it is. Also, as of 2020, UX has become a factor in official site rankings.
A good UX will keep users engaged with your site, which will, in turn, improve your ranking. So if you want to stay ahead of the competition in 2023, make sure you focus on creating a great user experience for your users.
Google Business Profile Will Be Your Best Friend
With its shift from Google My Business to Google Business Profile (GBP) this year, it's clear that GBP will be an essential part of SEO In 2023.
Businesses that want to rank well in search engines must create and maintain a GBP. This profile will not only help companies to get found online, but it will also help them build trust with customers.
GBP can give your business recognition on SERPs. When someone searches for your business, they may see a GBP card with information about your business, such as the address, phone number, and website. 
You can also add photos, videos, and posts to your profile to help customers learn more about your business. Having a GBP can help you stand out on SERPs and attract new customers before they've even clicked on your site.
Conversational Search Queries
In 2023, SEO will be more reliant on conversational search queries than it is now. This is because as more and more people use voice search to find information, conversational search across a well-optimized website will significantly boost traffic.
To optimize your website for conversational search, you need to structure your content in a way that allows people to quickly find the information they are looking for. You also need to use natural language and keywords that people are likely to use when discussing what they want to find.
Conversational optimization will help you rank for the most relevant searches in 2023.
Video Marketing
In 2023, video marketing will become an even more critical part of SEO. Google will continue to prioritize videos in search results. So, businesses will need to invest in video marketing to stay competitive. Video content will become increasingly important for online brands as it is a powerful way to engage and connect with customers.
Video marketing is a great way to connect with your customers and engage them with your brand. There are many ways to use video marketing for SEO, and some businesses have succeeded. 
For example, Dollar Shave Club made a hilarious video that went viral, and as a result, their website traffic increased significantly. If you want to try video marketing for your business, make a video that is interesting, engaging, and relevant to your target audience.
Are You Ready to Ring in the New Year? Dallas SEO Dogs can Help!
If great SEO is part of your business's new year's resolutions, Dallas SEO Dogs can help you meet and exceed your strategic goals. Our digital marketing experts can help you create original, relevant content, keep your technical SEO in check, and ensure your site steadily rises in authority across Google's SERPs.
Schedule your free consultation today to learn more about our exclusive SEO services.