4 Best Practices for Predictive SEO
Posted - August 26, 2020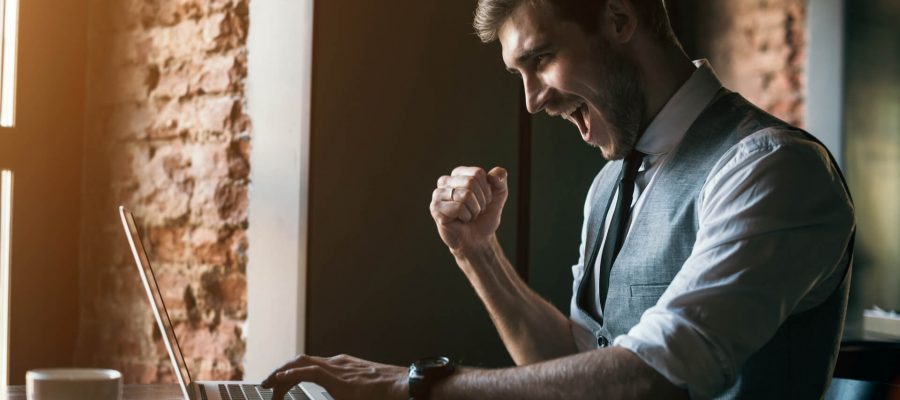 Search engine optimization (SEO) may seem like a reactive practice that shifts with each Google update. While reactive SEO is successful, the game of catch-up can make getting ahead of the curve difficult.
As the great Ricky Bobby once said, "If you aint first, you're last." If you're having trouble hitting your ranking goals through reactive SEO, here are some predictive SEO tips that can help your brand leap ahead in the race for the first page.
What is Predictive SEO?
Predictive SEO determines what will help your site rank higher in the coming months. Predictive SEO helps you get proactive and use your site's past data to create a winning content and optimization strategy that further boosts current reactive efforts.
4 Tips for Predictive SEO Success
You don't need to be psychic to predict the type of content that will drive visitors to engage with your brand. Follow these best practices to make your website a Google and target audience favorite.
1.   Plan Out Your Future Content
Content creation is essential to your marketing strategy, so use your time wisely and stop creating content that might spark interest. One of the biggest aspects of predictive SEO is knowing the type of content that was successful in the past and using it to craft a winning future content schedule..
Take a deep dive into your analytics and discover what type of content has the best clickthrough rate (CTR) or dwell time on your site. Doing so, allows you to understand what your audience is looking for and the direction your site's content should take in order to keep your content at the top of your audience's mind.
After all, the longer they stay on your site, and the more your CTR increases, the more Google will consider your site a relevant resource that belongs at the top of page one in search engines.
2.   Invest in a Great Digital Marketing Tool
Digital marketing tools like SEMRush are invaluable for predictive SEO. These programs track essential analytics for content on your entire site.
With a reliable digital marketing tool, you can:
Receive up-to-date information on trending topics
Quickly find high-value keywords
Plan out future content
Determine where your site needs to improve and where it's succeeding
Research tools also let you keep an eye on the competition. Take the guesswork out of how to beat your competitors and gain an understanding of specific keywords and topics they are using to beat them to the top of search engine rankings.
3.   Follow Google Trends
Google Trends is an excellent online application that helps you determine when to publish a specific blog post. After you've researched the keywords your brand needs to rank for, use Google Trends to put your data to its best use.
Google Trends makes predictive SEO seem easy. Enter a keyword or long-tail phrase you want to focus on and discover:
Current and past trends for a topic
Who is searching for a topic
Exact regions where your topic is of high interest, and more!
4.   Sign Up For Alerts
Predictive SEO isn't just predicting concrete data ahead of time, it's staying on top of anticipated trends that are equally important for riding out the next big content wave. Online alert services like Google Alerts let you know when your targeted keywords are trending.
Signing up on sites like Google Alerts not only solidifies your keyword selections, but also gives you topic ideas that are extremely important to your target audience.
This makes it easy to adjust your existing content around specific keywords and bring your content predictions to fruition.
Reach for Future SEO Achievements With Dallas SEO Dogs
Predictive SEO is a rewarding practice for any brand that adds it to their digital marketing arsenal. However, like most marketing efforts, it takes time and experience to perfect. Our team at Dallas SEO Dogs knows how valuable your time is and is ready to take on the task of predictive SEO practices for you!
Focus on your business operations where it counts, and we'll handle the behind-the-scenes marketing. We're ready to meet you and learn more about your brand. Contact us today to schedule a free consultation with a member of our team.