5 Local SEO Updates to Keep in Mind for 2022
Posted - January 26, 2022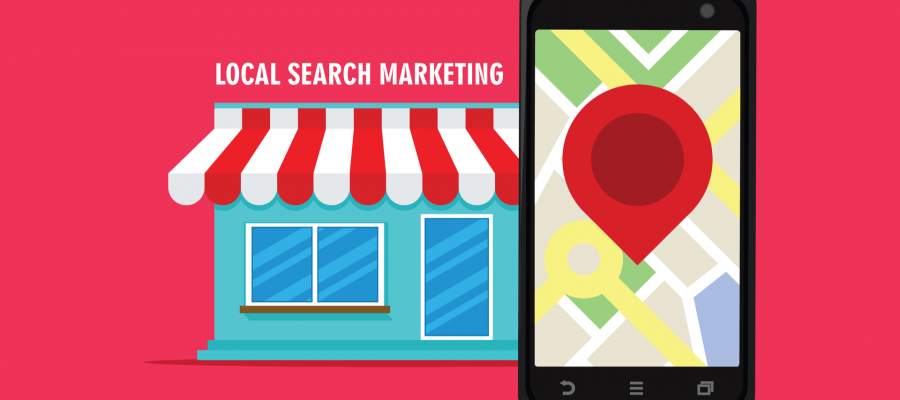 Local businesses around the United States are gearing up for an excellent 2022. One of the biggest ways businesses can prepare for success is by actually showing up in local searches when customers need their services.
Local search engine optimization (local SEO) is a valuable practice that helps improve online visibility and gets customers through the doors. Local SEO isn't static; changes are always popping up that improve and hamper some SEO practices.
Let's take a closer look at what local SEO is, why it matters, and what search engine updates you need to be aware of in the new year!
What is Local SEO?
Local SEO is the optimization of your online presence so that your site appears in results for local searches for your products or services. It follows the same standards of general SEO (i.e. unique content, technical updates, and review management), but puts an emphasis on targeting local keywords and establishing its authority within a specific geographic area.
Why Should You Follow Local SEO Updates?
Many businesses that already focus on a broader aspect of SEO may wonder why they need to emphasize success in the local sector. Local SEO helps attract visitors that are eager to travel to nearby locations and spend their money on goods and services.
Most local customers enter search queries that are "around them" or within a specific radius, meaning that they are more likely to complete an offline purchase if they can find a brand that meets their needs.
5 Local SEO Updates That Will Impact Your SEO Journey
Staying up to date with local SEO practices keeps your business in the running and popping up in relevant searches. So, consider the following updates as you keep your brand relevant and drive leads for in-store traffic to your physical business in 2022.
Your bottom line can thank us later.
Google My Business is Now Google Business Profile
Google My Business recently got a facelift and new name with the Google Business Profile (GBP) update. In the past, several actions like verification and business edits required a lot of extra steps to accomplish seemingly simple updates.
Fortunately, Google listened to the call of business owners around the world and made some much-needed updates for 2022. With the Google Business Profile update, business owners can now make updates and verification requests directly from Google Search.
Greater Emphasis on Visual Search Elements
Visual elements are something that many people gravitate towards during an online search. Search engines realize this and have begun to roll out several opportunities for businesses to add visual elements to their search result opportunities that both entertain and educate in the search engine results pages (SERPs).
Take advantage of the following search elements and provide a richer experience for search results in 2022:
Expandable carousels that allow you to add additional information about your business
Infographic results that offer an entertaining visual experience and instant information that helps users make an informed search decision
Highlights that allow creators to post essential visual information like recipe items, calorie counts, and other essential information directly on the SERPs
The integrated visual search button allows users to easily search for items that look similar to their original search
Ease of Local News Creation
According to a blog post from Google, one of the most common searches is "news near me." So, it's no surprise that local businesses would want to use local news as an excellent source of advertising for a local business on search results.
Google recently launched the Census Mapper Project and Common Knowledge Project as ways for news creators to improve the SEO of their stories, and above all, for searchers to easily access important news.
Combined with the efforts of these projects, features like expanded local news carousels, top stories carousels, and the addition of local Tweets to search results can help brands get essential news to their valued customers.
Even More Available Attributes
Attributes are an important feature that was originally rolled out with GBP to help audiences quickly understand the relevance of numerous practices and qualities of a business to their search.
Some examples of common attributes attached to businesses are:
Education
Car Repairs
Health Supplements
Women-Owned Business
Legal Services and more!
It seems like Google emphasizes the importance of new potential attributes for businesses, and 2022 is no exception. Recently, the search engine leader added several attributes that could help local businesses stand out in a health and safety-centric environment.
Some of the latest attributes that many local businesses can take advantage of in 2022 include the following:
Curbside Pickup
No Contact Delivery
Masks Required
Dine-In Availability
Online Care
Online Appointments
Mobile-First Indexing is Still a Work in Progress
Although Google began to roll out mobile-first indexing in 2017, the effort is still ongoing and is something that all local businesses should keep in mind. Although Google has encountered bumps in the road that have put mobile-indexing efforts on hold in the past, the last thing a local business wants to do is forget the initiative and fall into irrelevance.
Keep in mind that many people that take action on local searches do so after a mobile search. So, in order to stay with the times and keep your audience satisfied, make sure that your website is either mobile-friendly or on its way to mobile-friendliness with the help of a dedicated SEO team.
Stay on Top of Further 2022 Updates With Dallas SEO Dogs
If you're ready to tackle local SEO and reel in new customers for the new year, let the team at Dallas SEO Dogs help! We specialize in a wide range of SEO services and can bring your brand the visibility it deserves in your local area.
Contact us to learn more about content creation, PPC opportunities, and other services we provide. We will even schedule a free consultation to iron out any questions you may have!
Build a better web presence today, with Dallas SEO Dogs.