5 SEO Risks That Will Pay Off For Your Business
Posted - February 13, 2019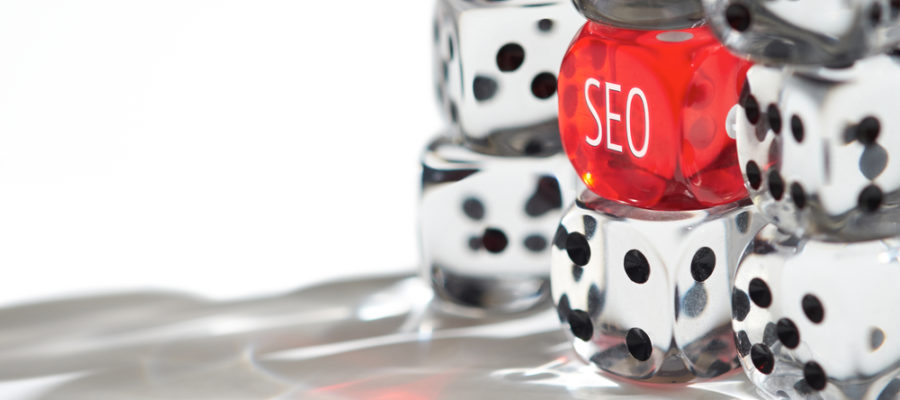 Taking risks in business is often something that is highly rewarding when the right choice is made. Your SEO efforts are no different. Why play it safe when you could be reaping the rewards that other local businesses in your industry are passing up? Here are five chances that you should be taking that could give your site rankings a boost above the local competition.
1. Keep an Eye On External Linking
High-quality backlinks matter as a well-established piece of the SEO puzzle. However, one practice that seems risky in practice, but is actually pretty useful is giving high-quality backlinks. Why feature a link to another site that isn't yours? It's because this practice builds authority in the long-run. By linking to high-quality sites, you are telling Google that you know your industry and the references that are most reliable. The risk comes in when you start linking to low-quality sites that could lead to spam. So, while we say add backlinks to your site, make sure that you really do know where the most reliable sources lie in your industry.
2. Consider Third-Party Content Writers
Every business owner thinks that they are the end all source of knowledge when it comes to their business. While this may be true, it doesn't necessarily mean a business owner can write excellent content for search engine optimization purposes. Even though you may cringe at the thought of a third-party writer creating your content, the risk here isn't actually that high. Not only will an experienced content writer attempt to capture your voice and use keywords that increase your site's rankings, but they will also send content your way for approval. You should always know what type of content is going up on your site, and a third-party writer that cares about your business will always ensure that you are pleased before publication.
3. Make Site-Wide Design Changes
It may sound scary to make site-wide changes in your web design. However, if you've noticed a drastic decline in online conversions or general rankings, then some design changes from a professional team could be beneficial. Maybe your current site isn't set up to display well on various types of screens, or perhaps your content may need some consolidation. Change can be a great thing, especially when it comes to improving your site to help your SEO.
4. Transform Your URL Structure
The URLs to your pages could be messy if they remain unstructured. You want your URL to be to-the-point and contain targeted keywords that are specific to the content on your page. Taking the time to optimize your URLs not only provide a better UX, but also can help your site rank better.
5. Buy Expired Domains in Your Industry
Out of all of the risks, this one may seem the riskiest. However, buying domain names in your industry and redirecting them to your site could be a beneficial move towards improving rankings. The risk comes into play when you practice this without any real knowledge of the domains you are purchasing. Remember, expired domains filled with spam content will still make their way to your site, resulting in Google penalties.
Take a Chance on SEO Practices That Work For Your Brand with Dallas SEO Dogs
When you make the decision to focus on improving your brand's SEO practices, this can seem like a daunting risk on its own. Fortunately, with the help of an experienced SEO team, you can make changes that result in success with your SEO efforts. Dallas SEO Dogs is a Dallas-based SEO company that prides itself in helping businesses like yours succeed on search engines. Reach out to us today or fill out our form below to schedule your free consultation.