5 Steps to Success With Your Google My Business Listing
Posted - March 20, 2019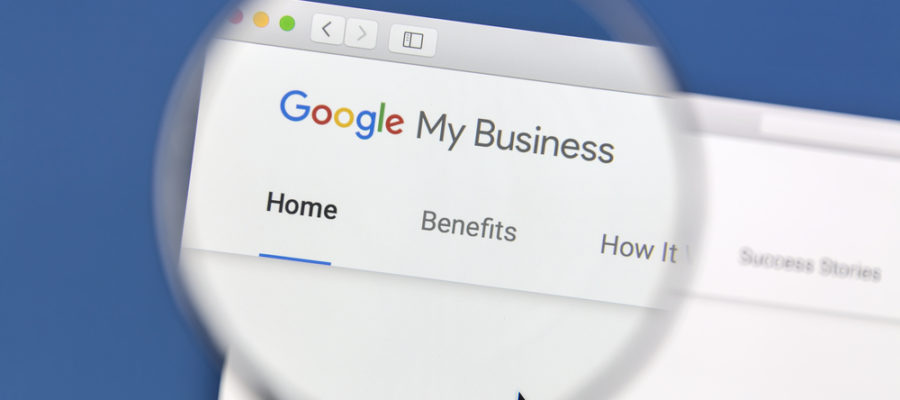 One of the biggest paths to business success is through excellent local search engine optimization (SEO). If your business is new to this strategic approach, then your Google My Business (GMB) listing should be the first hurdle it tackles. Some would argue that GMB is just as important as your website pages. So, working to create and maintain a well-optimized Google listing is crucial to meeting your overall marketing goals. Keep these suggestions in mind when creating your next listing.
1. Verify Your Business Listing
Many business owners assume that Google automatically lists businesses without the need for verification. This is false. Yes, your business may show up in local search results, but without verification in GMB, Google may fail to recognize you as a legitimate business. Once you've confirmed that the information on your listing is correct, Google will send a postcard with a verification code to the listed business address. From there, enter the code into your account, and you're officially verified.
2. Properly List Your Name
William Shakespeare once asked, "What's in a name?" Well, when it comes to success on Google My Business, the answer is "everything!" When you create your listing, it is imperative that you use the name of your actual business. SEO experts suggest that business owners avoid spammy techniques for a business name like using an inaccurate business name that purposely contains keywords to "game" the system. These practices will get your listing removed from local results; so stick with your real name on your listing, even if your business is widely known as something else. With GMB, consistency is essential, so use your business name as it appears on:
Your website

Your logo

Business listings with name, address, phone number
3. Include High-Quality Photos
Potential customers trust high-quality images. It's beneficial to add as many photos as possible and optimize your images with a description for even better user experience. Also, keep track of the photos that customers may post on your listing. Make sure that they are not only accurate images of your business but that they are also high-quality. We also suggest staying away from stock photos for your listing. While they are high-quality, they also seem fake and can break the trust factor for a potential customer.
4. Write a Clear Business Description
You may think that a long description helps sell users on your business. However, the description users see is limited to the 250 characters that Google displays. Save the details for your creative content like blogs and social media posts. Focus on:
Directly stating what your business does

How it is different from competitors

Prioritizing what customers usually question about your business
5. Stay Up-To-Date
Google is known to add features that improve the GMB experience for business owners. Business owners that stay updated with their listings usually have the opportunity to benefit from these features in their early stages. Sometimes these additions become paid features, so up-to-date businesses could be among the first to take advantage and save some money while improving their local marketing strategy.
Perfect Your GMB Listings with Dallas SEO Dogs
If your business is having trouble nailing its Google My Business listing, get the help you need before your competition takes advantage of those missed leads. Dallas SEO Dogs specializes in local SEO and can recommend a full spectrum of digital marketing strategies for Dallas businesses.   We want to hear from you! Please fill out our contact form and tell us a little more about your business and how we can help.