Don't Forget Image Optimization!
Posted - February 6, 2019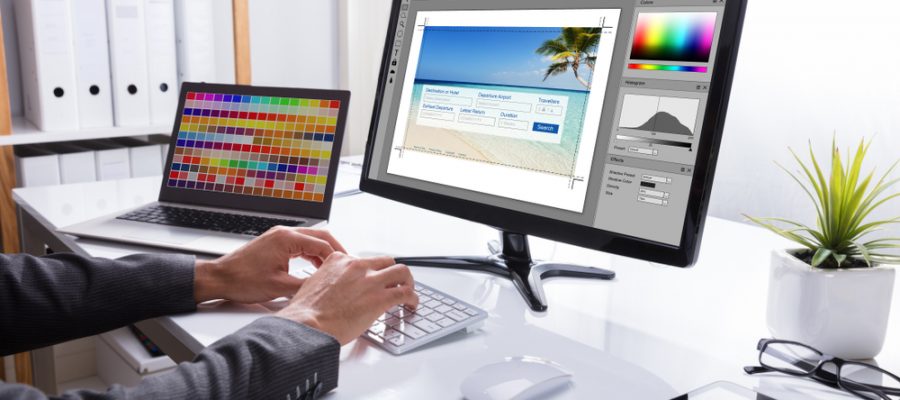 When businesses begin to optimize their site content, words always seem to be the main focus. While words are an important part of SEO, images should also be taken seriously. Thanks to recent Google algorithm changes, your site's search rankings depend in large part on user experience. Relevant and original content and media can greatly enhance user experience.  Don't stop there, though. Whether they be photos or infographics, optimizing images will give your site an even better chance to shoot to the number one spot in Google. Here are five things you should remember the next time you add images to a blog post.
1. Don't Forget Your Image Sitemap
Google loves image sitemaps. These are files that you can submit to Google that show them the exact organization of your site and its content. If your site is one that relies on image pop-ups or JavaScript galleries for images, using an image sitemap will make getting noticed by Google substantially easier. An image sitemap gives Google pertinent information about your site's images and brings you a few steps closer to getting those images indexed.
2. Name Your Images
Default camera assignment names are boring! They will also completely be ignored by search engines. Keep in mind that when Google crawls your site, it considers image filenames. Using keywords in your image names helps count towards your rankings on search engines. Use keywords in your filenames and make your image descriptions as clear and accurate to the image as possible.
3. Reduce the Size of Your Images
The file size of your images is critical to your website's rankings. When your image files are too large, your pages load slower and visitors lose interest. Studies show that with each additional second of page load time beyond two seconds, your bounce rate increases exponentially. Keep users on your site by compressing your images to a file size that doesn't compromise its quality. Try to keep images at 70% quality for small file size and quicker load time.
4. Save Time Through Testing
At the end of the day, your goal is to provide images that help convert visitors to customers. Dedicate some time in your marketing strategy to testing your site's performance, including image optimization. Don't be afraid to create a survey and ask your customers what they like best about your product images. This will help you figure out what types of images are preferred and what you should be testing out during the verification process. This testing should also focus on the number of products or services that work for your pages and how this number impacts click-through rates and the overall bottom line.
5. File Type Matters
JPEG, GIF, and PNG are the common files that are used in images on websites. Picking the right file type will also help determine the quality of the image on your pages. Most of the time, the best quality comes from the standard JPEG. These files keep your quality up and the file size down. If you must use an alternative file type for images, PNGs also keep the file size down, especially in the PNG-8 format.
6. Pay Attention to Alt-Text
Alt-text, AKA, "alt tags" are descriptions of an image that will show up on a site when the image fails to load. The use of keywords and descriptive text in these tags are helpful if you:
Have visitors to the site who are visually impaired
Want to have an extra advantage when Google performs a crawl
Although alt-text isn't going to give you a huge boost in your rankings, it is still a very useful SEO tool that one should always take advantage of when posting images.
Optimize Your Content from All Angles with Dallas SEO Dogs
When achieving higher search engine rankings is your goal, then efficient SEO is the direction your business needs to go in. Make sure that your SEO efforts are met from every possible direction. At Dallas SEO Dogs, our team is prepared to help you conquer your goals through original content, on and off-site optimization, social media services, and more. Contact us or fill out our survey below to schedule your free consultation.