8 Ways To Avoid Google Penalties On Your Site
Posted - November 8, 2018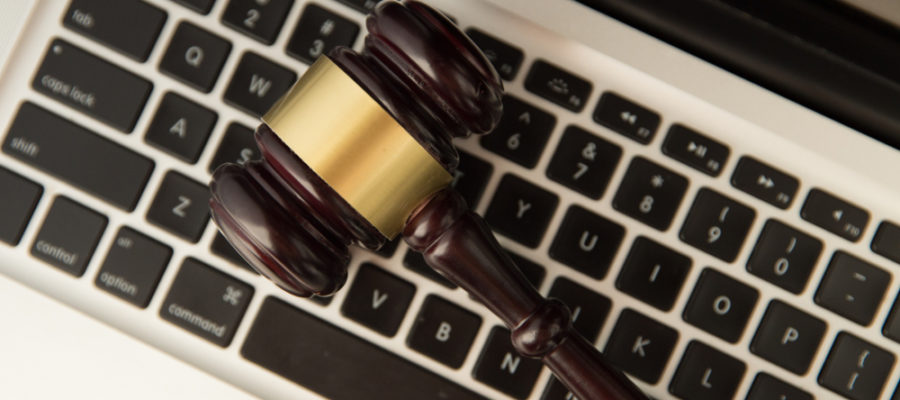 You may think that your website is primed and ready for Google success, but the Google penalties ready to pounce on your website and crash your site's rankings state otherwise. Any negative impact on your search engine rankings caused by algorithm updates or manual actions is what the SEO industry calls penalties. The Google Webmaster Guidelines are the SEO code of conduct, and violating these commands can have your site rankings going down faster than a penalty flag at the Super Bowl. Here are ten ways to keep tabs on the development of your site and take the steps to avoid being flagged after the next Google update.
1.  Don't Buy Your Backlinks
One question we at Dallas SEO Dogs often hear is "how do you buy backlinks?".  Regardless of how to buy, the best answer is you shouldn't buy backlinks. Yes, links on your site can promote SEO value. However, you want to emphasize the use of natural links throughout your user experience. Buying, selling, and negotiating link exchanges is seen as unnatural linking and will get you penalized. In lots of instances, it's not if Google will catch you, but when Google will catch you. Regularly monitor your links and take inventory, especially if you notice a sudden drop in organic search traffic.
2.  Get Rid of Those Bad Backlinks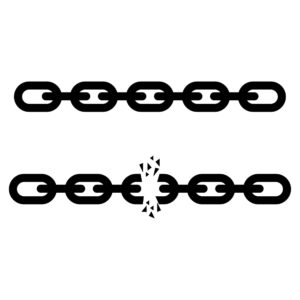 Regularly checking your backlinks to ensure that no bad links are on your site is imperative. Even though you may be trying to follow the straight and narrow, there are still some link sources that can be unknowingly spammy. By utilizing Google Search Console (also known as Webmaster Tools), you can quickly find these bad backlinks and disavow them. This practice leads to a boost in your site's rankings rather than them being brought down by spammy links.
3.  Avoid the Cardinal Sin of Keyword Stuffing
You want to use relevant keywords on your site, but overusing or "stuffing" keywords is looked down on by search engines. Avoid exact repetition and make use of semantics when trying to get your site's content ranking. If Google sees your site saturated with the same keywords and phrases, it will conclude you are manipulating its system and penalize your page. By working with a qualified SEO agency, you can easily understand how to approach optimal keyword density that gets you noticed but not flagged.
4.  Keep Your Content Original and Dodge Google Penalties
Original and useful content is key to avoiding penalties. Google is looking for unique, quality pages that are not "thin" on content, and create value for readers. This may sound like a lot to the average owner, and this is why many of them use syndicated articles as "new" content. This will definitely get you penalized due to duplicate content. If you are struggling to create original content that meets Google standards, reach out to a digital marketing agency that can take the time to produce quality content for your website.
5.  Create Useful, Robust Content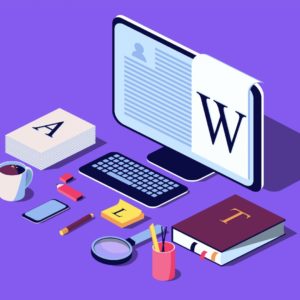 Nobody (especially Google) likes thin content. Many people don't realize that your website's content needs to hit a minimum length in order for it to be considered relevant in Google's eyes. While this minimum may change with updates, this should be an incentive for you to remain on top of your content, changing and optimizing it for it to stay current.
6. Don't Over-Optimize Anchor Text
Your anchor text, while important, does not need to be heavily optimized. When focusing on anchor text make sure it is your brand name and industry related terms. Most natural links are not going to have anchor text full of keywords, so don't force it.
7.  Say No to Cloaking
One of the most spammy SEO practices you can do is "cloaking". In the search engine optimization industry this essentially means you are showing your readers certain content while hiding spammy keywords on your site. This can be done placing lists of keywords on a background the same color as the text. Google sees all. Don't take this shortcut!
8.  Keep Track of Your Manual Actions
You could even suffer Google penalties from the side of the search engine itself. During reviews or reconsiderations, a member of the team may accidentally cause your site to fluctuate drastically in rankings. Look out for manual action notices and make sure to resolve any issues as soon as possible in order to get this penalty lifted.
Dallas SEO Dogs Takes Steps to Keep Your Site Penalty-Free
Steering clear of Google penalties can be a difficult road to navigate. That is why putting your site in the hands of Dallas SEO Dogs is a smart way to not only avoid penalties but to vastly improve your rankings and generate new business. Our team has the experience with digital marketing to successfully assist you with PPC advertising, original content creation, reputation management, and more. Contact us today to find out how we can help you hit your search engine goals.