Top Content Marketing Tips for Local Businesses
Posted - June 23, 2022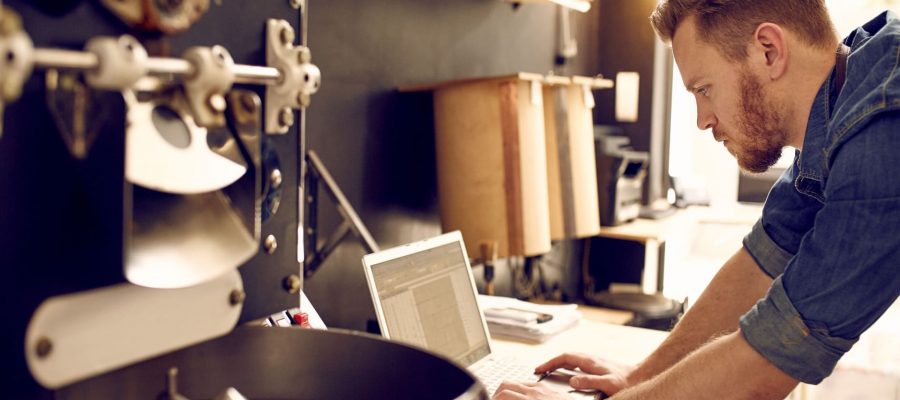 Technology prompts businesses to think bigger and broaden their online presence as industry authorities. Search engine optimization (SEO) practices like content marketing can help you reach a wider audience within your local area.
When you tailor content towards locally-focused marketing, the results are typically increased engagement, improved SEO rankings, and more sales. Promote your local business the right way with these content marketing tips!
Provide Value With Every Post
Every piece of content you post should provide value to your audience. Customers will get an understanding of your brand through well-written content marketing. Readers who like how you present yourself through tips and advice, how-to informational posts, etc., will return again and again.
Poorly written content can harm local SEO. Working with high-quality content writing services will give your website engaging content that customers want to read. The best blog articles will help establish you and your company as experts in your field.
Use Experts to Boost Credibility
You want to establish personal credibility in your field, but you can boost it more by partnering with subject matter experts. You can do this in two ways. Invite a noted industry expert to write a guest post highlighting goods or services your company addresses.
You can also cite experts, mainly social media influencers, in tricks and tips articles to give your blogs more weight.
Include Video
You probably already know the value of sharp photos and graphics, but have you incorporated video yet?
With the rise of video-centric platforms like TikTok, video marketing has become even more critical for search success. Websites with video attract visually influenced customers and can have higher local SEO rankings.
Use video to showcase your products and services and how your company's offerings can beat your competitors.
Make Content Interactive
No one wants to see constant sales pitches. Make your content fun by making it interactive.
Although interactive content includes videos, it can also be:
Quizzes
Interactive games
Content that asks people to share items on their social media pages
Every share has the potential to come back to you as a new customer and is a great way to spread your message with little effort on your part.
Think Outside of the Box
Sometimes moving out of your comfort zone leads to marketing success. Try a different content marketing article that will surprise your audience and improve your SEO. It can also mean showcasing unique uses for your products.
Many products have primary and secondary use. Give your customers a reason to buy your product to solve specific problems. A blog that highlights little-known ideas or unexpected advantages will broaden your audience.
Bigger, Better, Faster
What sets your local company apart from its competitors? Think of your competitors as other participants in a marathon race with each blog as a lap. Highlight how your product performs better, lasts longer, and performs more functions.
Utilize comparison articles to show the differences, but don't trash your competitors or their products and services, as this tactic can backfire.
Capitalize on Holidays and Seasonal Opportunities
Holidays like Mother's Day, Father's Day, Independence Day, Christmas, Hanukkah, and so on provide the perfect opportunity for retail stores of all sizes to publish gift guides.
Create round-ups of your best products, focus on new ones, and add a coupon or discount with a barcode that customers can use on your website or at your brick-and-mortar location.
In addition to holidays, create idea posts for seasons or special events. For example, gardening centers can run blogs like "Ten Things You Should Do to Prepare Your Soil for Plants" in the spring. Similarly, you can create content marketing on fall outdoor cleanup later in the year.
Don't forget to include your products and services in appropriate places throughout the content. You have endless possibilities.
Don't Neglect Sound Keyword Research
You can have the most exciting ideas for content marketing, but if you don't include the proper keywords, no one will find your business on the web. High-quality content writing services will find the correct keywords that have the potential to bring hundreds, if not thousands, of quality hits to your website, transforming readers into paying customers.
Local SEO keywords are different. Let's say you own a shoe store in the Dallas metro area. If you use keywords like athletic shoes or women's dress shoes, someone searching for those items will first find the big chain stores.
Add words like "athletic shoes in Dallas" or "women's dress shoes near Dallas," and the story changes entirely. Getting keywords right for local SEO will return a better SERP (search engine results page) and give you a steady new stream of traffic.
Well-researched keywords can give you ideas for new articles too. Finding the keywords people use in searches, even those that rank lower, gives you additional ways to promote your brand.
Create Consistent Content With Dallas SEO Dogs
At Dallas SEO Dogs, we create compelling content that is relevant and engaging for your audience. We are your one-stop shop for all on-page and back-end SEO needs.
If your site could use content writing services or one of our other offerings, contact us today for your free consultation to learn how we can help.