Ditch These 5 SEO Myths in 2019
Posted - January 23, 2019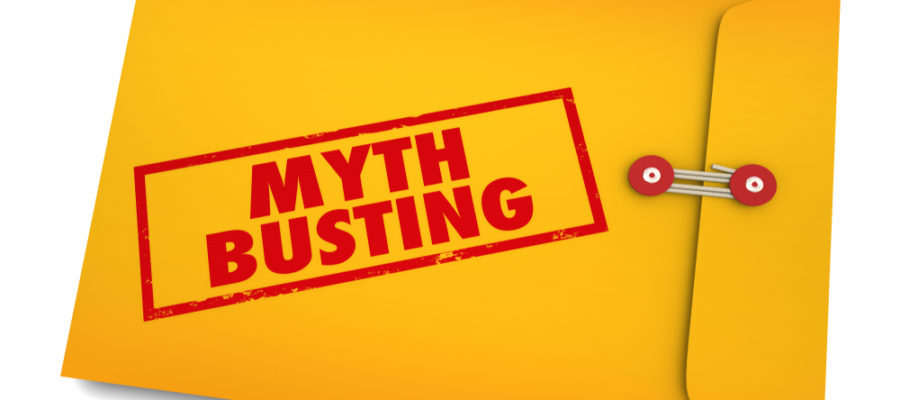 SEO is a field that is constantly evolving from older practices. While many traditional SEO practices still ring true, thanks to constant updates and algorithm changes, some SEO 'essentials' that were once truths have become myths. These myths have never been more prevalent than they are in 2019. Don't let your SEO strategy fall into traps that ruin your progress. Here are five SEO myths that we feel need to be laid to rest in 2019.
1. Your Sitemap Doesn't Matter
Actually, your sitemap is important for your rankings. Google states that when sites are mapped out properly, their crawlers can discover more useful information about a site. However, not all sitemaps are created equal, and Google has some specific criteria that sites can meet to get the most out of a crawl. When judging sitemaps, Google looks for:
Large sites
A large archive of isolated pages
Few external links
Rich media
Keep in mind that when you design your website, having an XML sitemap will not increase your ranking. This type of map will make navigating your site easier for crawling, but in general, will not improve your ranking on its own.
2. Buying Ads on Google Increases Organic Rankings
Paid ads are a great way to increase revenue and conversions on a site. However, when it comes to actual rankings, buying ads on Google alone will not impact your SEO score or search page position. So, don't believe that just because a competitor is beating your rankings, that they are spending more money on advertising. Organic rankings are improved through solid SEO practices, a well-developed content strategy, and high-quality link building.
3. Title Tags and Meta Descriptions Don't Directly Impact Rankings
Although your title tags and meta descriptions are important for your CTR, Google wrongfully informs users that the content in these descriptions does not directly impact page rank. These are the sneak previews of your site meant to entice visitors to stay, explore, and take action on your site. Title tags help search engines find out what your pages are about and become the first impression of a site for an audience. Keeping your audience on your site and active is the direct route to becoming a local authority in your industry. This means that despite what Google says about these features, your titles and metas actually make a direct impact on your rankings.
4. Exact Match Keywords Trump Intent Matching
Sometimes, it can be difficult to rank for a keyword unless it's an exact match. However, it has been found that the intent of your keywords is more important than taking the time to find an exact match. Don't be afraid to use semantics in your main content, and save the exact matches for title tags and meta descriptions. These types of exact matches will help get people onto your pages, but beyond that, can seem like keyword stuffing and diminish site rankings.
5. Long-Form Content is the Most Effective Content
Although content is king, long content that no one reads isn't. As far as ranking well goes, the context of your content is what counts. Rather than trying to write a 2,000-word essay that runs in circles, make your content focused by ensuring that:
It creates a great user experience
The right information is delivered to readers, quickly
It matches your visitor's intent
Avoid SEO Pitfalls with the Professional Team at Dallas SEO Dogs
Believing myths while practicing an SEO strategy can be deadly for your efforts. Make the most of your SEO opportunities by working with an SEO team that knows how to avoid myths and adjusts with search engine updates. Dallas SEO Dogs is a team of SEO experts that really know how to make your strategy work for the current algorithm climate. Reach out to us today or fill out our form below to have your free consultation set up with one of our team members.