Does Your Page Experience Measure Up to Google's Latest Standards?
Posted - June 16, 2021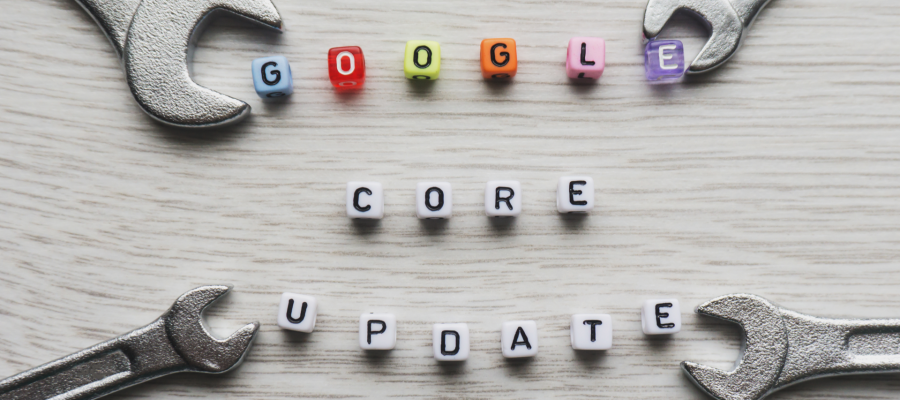 If you've read our posts before, you probably know that Google constantly tweaks its algorithm. The goal is to provide the best search results possible. Web developers and search engine optimization (SEO) specialists adjust for the new changes to maintain or improve their search rankings.
Unfortunately, Google often makes behind-the-scenes changes. Site owners may or may not learn about the new rules and adjust accordingly.
In April, Google decided to give developers a sneak peek into a mid-June update. Sometime this summer, page experience will be added to an ever-growing list of ranking factors.
Page experience is now something that all web developers should have at the forefront of their final goals. Does your website have what it takes to measure up to Google's latest standard? 
Let's find out!
What is Page Experience?
Page experience is exactly what it sounds like. It measures how smooth the user's experience is on your website.
Google will officially judge your web pages based on how easy they are to navigate, their interactivity, and how quickly they load across numerous devices.
Why Does Page Experience Require a Google Update?
Google will always reward great content in its search rankings. It also wants to consider the overall usability of websites. In the past, sites could have excellent content and rank well, even if they provided an awful user experience.
It's a logical shift. Users give their business to sites that are easy to use and are informative. Google's next algorithm update rewards those sites with more visibility in search results.   
How Can You Prepare Your Site to Provide a Better Page Experience? 
If it seems like a daunting task to give your pages a makeover, find an experienced SEO team that has great design and development skills (we know one). Then, try the following:
1. Improve Your Cumulative Layout Shift (CLS) Score
Have you ever navigated a site and had the layout of its content shift around as you scroll through its pages?
If so, you've experienced a site that most likely has a high CLS score. Before this update, high CLS was just an annoyance that had an indirect impact on a site's rankings. Now, it's going to be one of the biggest metrics that lead to how your page ranks on Google's search results. 
Your users want to experience their content smoothly. So, it's essential to get your CLS score under control and as low as possible. Ask your SEO team to measure your CLS score. If it's above 0.1, you have CLS problems.
CLS issues can stem from site features such as:
Improper use of fonts
Images without dimensions
Banner ads without dimensions
Dynamic content that changes based on in-session interaction
While these types of improvements may go over the average site owner's head, the right SEO team can quickly make all necessary adjustments to lower your CLS score below 0.1.
2. Monitor Your Load Performance
One of the core web vitals is how fast your website loads. If your website even takes up to three seconds to load, users and Google will deem your page experience a bad one. The longer your site takes to load, the higher the probability of an increased bounce rate.
Check your website on Google's Page Speed Insights. Easy fixes typically include:
Compressing images on your website
Develop accelerated mobile pages (AMP) for improved mobile performance
Speed up load time for returning visitors by using browser caching
3. Ensure Mobile-Friendliness
While a mobile-friendly website seems like a no-brainer for modern pages, there are still a ton of sites out there that are stuck in the pre-mobile dark ages.
It's not the year 2000–or even 2010. Most people search for information from mobile devices. You should probably be designing your site for mobile users first. At a minimum, it must be mobile-friendly. Do your pages force users to enlarge content and pan left to right? Literally, no one has the patience to do that these day! Even if you have great content on your site, your users will bounce. Google won't cut you any slack, either.
4. Make Your Site a "Safe Space"
Google will reward sites that put the security of visitors first and don't want to have risky sites at the top of their SERPs. 
So, periodically run a security audit across your pages to ensure that your site is a safe place for users to explore. Make sure that your site is void of hidden malware, dangerous software, and phishing.
5. Minimize the Use of Interstitials
We've all entered a website where a massive interstitial or in layman's terms a pop-up advertisement overtook our screen and completely threw off whatever mindset we had. Regardless of how creative or colorful the ad was, the chances are we hated it.
Whether you are advertising your latest product or trying to get a user to register for a newsletter, interstitials can be an annoyance and can quickly ruin the user experience. 
Our suggestion is to use interstitials less and focus on the content of your calls to action throughout your pages. Letting a user know why your product or service is so amazing for them is so much more personal than a massive pop-up that deters from the closing of a sale and hampers the usability of your site.
Tackle Any Algorithm Shift with Dallas SEO Dogs
If you're concerned about keeping up with this latest algorithm shift or are still playing catch-up with past Google changes, it's time to reach out to the SEO professionals. 
At Dallas SEO Dogs, our entire mission centers on carrying out best practices on the websites we maintain. Our content management, on-site optimization, and back-end optimization all help your website stay in compliance with Google, and you won't fall behind with algorithm shifts.
Contact us today to learn more about our services and to schedule your free consultation with a member of our team.