Dusting Off Your Content for the Spring
Posted - February 27, 2023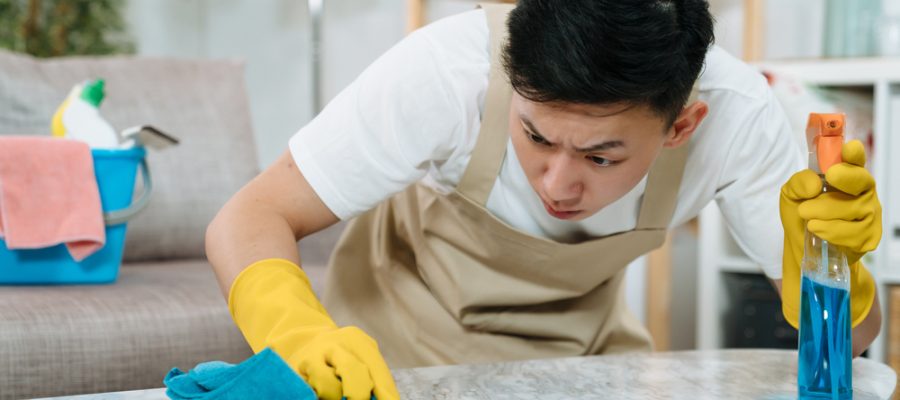 It may still be a little chilly in your area, but there is no denying that spring is right around the corner. With spring comes an influx of vacation days and at-home users browsing the internet for the latest product or service to benefit them while on break.
If you need spring traffic in your industry, now is the time to start reviewing your site's content and performing a digital spring cleaning that could put your text at the forefront of search results.
Search engine optimization (SEO) practices that help dust off content may seem complex, but we promise it's all doable to get your site in spring break condition (even if you need some help from the experts). 
Here's a look at our top spring cleaning tips for your blogs and service pages to help give your content extra attention as the weather heats up!
First, Why Should You Clean Up Your Content?
The answer to that is simple! The internet, audience interests, and Google algorithms are constantly changing. One piece of excellent content today may be the downfall of a site a couple of years from now.
As life isn't static, neither should your content be. We suggest performing this process once every few months to prevent content scrubbing from becoming its own job. This is enough time for you to determine via analytics what content is performing well, what needs to go, and where you can improve.
Evergreen content, which has the potential to be long-lasting and not time-sensitive, should be kept fresh through regular updates and improvements.
Start With a Content Audit
If you've worked with SEO in the past, your site should have undergone a content audit at some point. Using programs like Screaming Frog, SEMRush, and Google Analytics, you can quickly gain a big-picture view of the state of your site's content.
Find out which keywords are no longer ranking, which still hold up, and whether or not your site is suffering from broken links or error pages. All these discoveries and more can make a content audit the perfect jumping-off point for sprucing up keywords, checking for grammar and spelling errors, and getting rid of content that isn't working and can't become Evergreen!
Perform New Keyword Research
If you want your content to rank well on top search engines like Google and Bing, you must perform keyword research every few months.
Your content should always target keywords for maximum visibility and traffic. Taking the time to perform frequent keyword research can help identify new opportunities, uncover hidden trends, and provide valuable insights into how people search for products or services related to your industry. 
Consistent keyword research allows you to update content that may have a relevant topic but need an alternative keyword focus. This process is vital to keeping top content at the top.
Ultimately, taking this action will help drive more organic website traffic, boost sales, and help you reach even more potential customers.
Check Your Content for Plain Language
When writing with SEO in mind, you want to keep your language simple or "plain."  Overly technical and industry jargon can confuse visitors and lead to quick site bounces.
Using plain language for content can help readers quickly understand your message and develop trust in your brand. 
Aside from hitting that stellar goal, plain language is essential to ensure that search engines easily understand your website and its content. 
When you perform keyword research and stick to plain language within your content, your pages will likely get appropriately indexed, and the right audience will pull them up in a relevant search.
So, how do you optimize your content for plain language? The key is using simple but accurate words and phrases that succinctly convey your point. Concise and informative information is the game and will get readers to the point without overwhelming them with filler details.
Update Your Product Descriptions
Regularly updating product descriptions on your website is an integral part of maintaining good SEO that attains search engine results page (SERP) success!
Product descriptions are often the first thing potential customers see when searching for a particular product or service, so keeping them up-to-date and accurate is essential. 
Updated product descriptions can also help improve website visibility in search engines by ensuring that the keywords used in the description match what people are searching for online. Once again, this is where your handy dandy keyword research and content audit come into play.
Additionally, keeping your product descriptions fresh and relevant helps readers understand your message quickly and convince themselves to engage and, hopefully, a sale.
By regularly updating your website's product descriptions, you can effectively communicate the critical points of each item while ensuring your relevant keyword usage gets your descriptions ahead of the competition.
Bring in Experts When Necessary
Let's face it, not every business owner is the best content writer, and that's okay! Whole industries help sites and business owners improve their content.
Hiring a copyeditor or SEO professional to review your website's content is essential in optimizing it for SERP visibility. A copyeditor can ensure that the text on your website is accurate and free of spelling, grammar, and punctuation errors. This helps improve readability and ensures readers can clearly understand your content's message. 
Additionally, an SEO professional can help identify areas where you can improve keyword utilization and boost rankings across the SERPs. 
Hiring qualified professionals to review your web content ensures the optimization of all aspects of your website. This helps your site achieve maximum visibility while avoiding costly mistakes like typos or incorrect technical terms. 
Ultimately, this will help drive more organic traffic from potential customers searching online for products or services related to your business.
Let Dallas SEO Dogs Help Get Your Content on Track!
Whether you need original content creation or a professional to sweep through your site and update your content for relevant keywords, Dallas SEO Dogs can help! Our content team is well-versed in all industries and can give your pages the literary boost they deserve on the SERPs.
Aside from content services, we can help with all other behind-the-scenes areas of your site's SEO strategy. Contact us today to schedule your free consultation.