Content Audit: 6 Keys to Developing Your SEO Strategy
Posted - January 30, 2023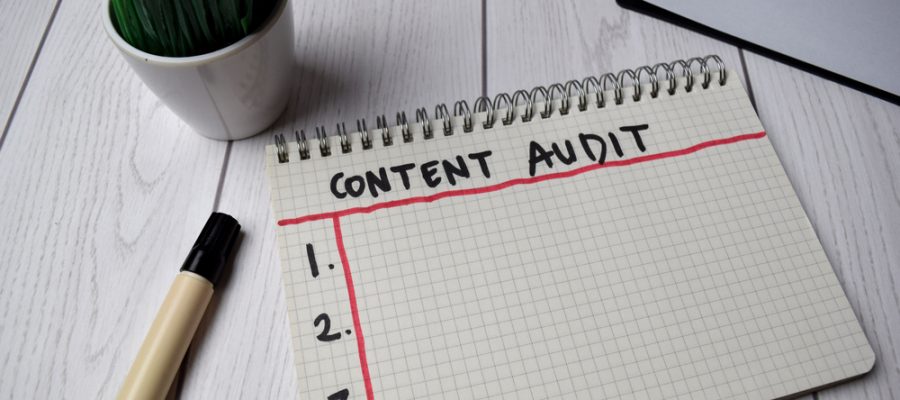 A content audit should always be part of the equation whenever you spearhead a new search engine optimization (SEO) strategy. Content audits reveal where your current content has strengths and weaknesses and what your target audience resonates with.
So, you've completed your content audit and have all of the data in hand. Now what?
Now comes the part where you take charge and make the most of your content audit results. Here's a look at six essential tasks you should tackle directly after the content audit.
Establish Clear Content Goals
Establishing SEO content goals is an essential step in any successful strategy. After completing a content audit, you should have all the data and insights you need to set tangible objectives that will help drive your future content creation efforts.
When setting SEO content goals, it's important to consider your target audience and their needs. Ask yourself questions such as:
What is the

purpose of your content

?

What kind of topics do they respond best to?

How long are they willing to read?

Are there any particular keywords or phrases that tend to get more clicks?
Answering these questions can guide your goal-setting process and ensure you're creating valuable, targeted content for your readers.
Find Out Where Your Content is Lacking
Once the numbers are all in front of you, it's going to be clear what content and keywords rank and what don't. Ask yourself where your site is losing visitors. Does your content need a theme? Is it focused on keywords that are no longer relevant? Is it possible you have cannibalized your own content? Has your target audience recently changed?
Review your insights against your site's categories. The successes or lack thereof of each category on your site will give you a clear idea of where to add or revamp content.
Present Your Findings to Your Team
Once you've established your general goals and created an overview of what you want for your content, it's time to put it into a presentable format for your team.
As exciting as all that data is to you, not everyone will have the experience or interest in the details. So, create a formal outline of the general, important data, have a game plan in place, and have an effective meeting with your team that presents your findings and kicks off your content strategy.
Put Technical Fixes First
A comprehensive and effective SEO content strategy is essential for any business looking to increase its online presence. However, it's important to remember that technical issues can greatly impact your efforts.
Issues such as page speed and indexing problems can prevent the right people from seeing your content, no matter how well-crafted it is. That's why it's important to address these technical issues first before revamping your SEO content.
Spruce Up Older Content for Current Standards
Just because the content is old and is no longer ranking well, it still needs to be ready for the trash bin. In fact, this is the time to review your underperforming content and find out where you can recycle it!
Sometimes all you need to do to get your content back on course is a quick revamp of older content. Between switching out keywords, updating links, updating statistics, and improving content to meet current algorithmic standards, your team can quickly put its best foot forward.
From there, simply start creating new content in a relevant fashion.
Promote Your New Content
Sure, you can wait for indexing to create traction for your new content, but that could take months. Promoting your revamped and new content is essential for any business looking to increase its online presence. Promotion can ensure your content reaches the right people at the right time.
There are various ways to promote your content, such as through social media channels, email campaigns, and paid search ads. Social media channels like Facebook, Twitter, and Instagram can help you reach a wide audience quickly while also providing a platform for engagement with potential customers.
Paid search ads on Google or Bing give you more control over who sees your content by targeting specific demographics or interests. Email campaigns provide an effective way to reach out directly to existing customers or those in your mailing list about new products or services that may strike their interest. Whichever method you choose, make sure your content is high-quality and will engage readers, keeping them coming back for more!
Stay Up-to-Date On Your Content With Dallas SEO Dogs
If you know that your site's content needs to be reeling in conversions or engagement, now is the time to shift your SEO strategy. Don't do it alone!
The experienced team at Dallas SEO Dogs can help you make the right decisions for your content and ensure anything you create is informative, exciting, and convincing. From initial content audits to final promotion efforts, our content team has your project covered.
Schedule your free consultation today to learn more about our success in your industry.