Exploring Your Site's Taxonomy
Posted - August 12, 2022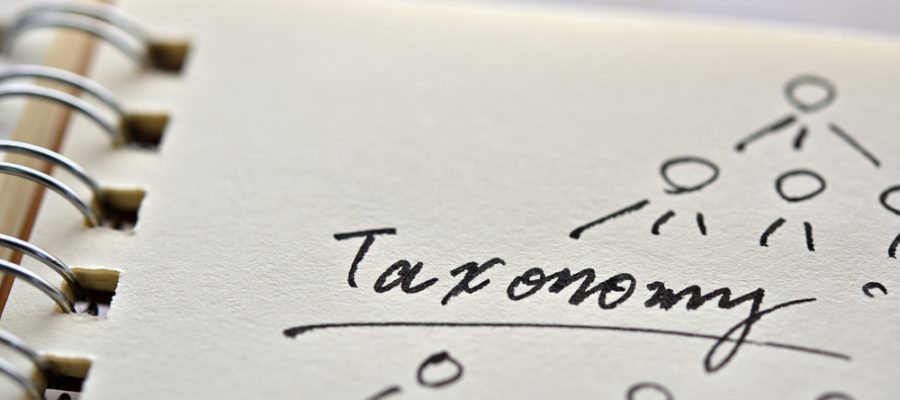 A great user experience is one of the critical drivers of successful search engine optimization (SEO). Websites can become complex when they aren't organized and leave a wrong impression on visitors.
Site taxonomy improves page navigation and content accessibility and brings readers engaging content.
What is Site Taxonomy?
A taxonomy helps classify content by descriptive terms, categories, labels, and tags. A taxonomy resembles a site map at a glance. Yet, taxonomies focus on making topics easy to find over site structure. 
They categorize content, organize site navigation, and improve the user experience. As a taxonomy improves the quality of your site, bounce rates could decrease and audience engagement could increase.
What Are the Benefits of a Great Taxonomy?
There are several reasons to focus on your site's taxonomy. Here are the biggest ones that lead to conversions, sales, and service appointments. 
Taxonomies Improve the Search Experience
Linking content in a taxonomy retains a page's authority in your site's hierarchy.
Taxonomy lets your pages appear in relevant search results. This lets audiences find useful content faster,
Your Audience Engages With Your Content
When your website has an organized taxonomy, it offers a smooth user experience. A great taxonomy drives intuitive navigation and leads visitors to relevant content. Once visitors access helpful content, the likelihood of engagement increases.
Taxonomy Connects Readers to Related Content
You know how websites "know" what you'd like to read next when you're wrapping up an article? 
That's taxonomy at work! Categories and tags ensure readers can easily find related content directly after reading something that interests them.
How Can You Achieve an Effective Taxonomy?
Optimizing your site's taxonomy requires patience and dedication. Yet, with our quick tips, your team can start on the right track to creating an easily navigated site.
Gather a Team
Creating a taxonomy takes time and requires a team effort for success. You need a team that understands your content, your audience, and what's relevant. 
Aside from content specialists, it's helpful to have people on board with taxonomy experience. Whether they've built a taxonomy from scratch or know a great program that can automate the process, experience equals success.
Other essential members of your taxonomy team should include are:
SEO specialists

Project managers

Technical SEO specialists 
Remember, It's Not a One-Time Goal
Any aspect of your SEO strategy is something that is constantly evolving. Your site's taxonomy is no different.
Creating an excellent site taxonomy and maintaining it is something you and your team will have to plan out in advance. Work with your team to create a taxonomy strategy that lets you quickly add new content and keep your taxonomy up-to-date.
Also, you must keep tabs on what's going on in your business and industry:
New products and services added to your brand

Shifts in leadership

Obsolete categories

Shifts in market conditions
When these situations arise, it's time to review taxonomy goals. Whether through quarterly or monthly reviews, taxonomy governance keeps your site relevant.
Optimize All Site Content
Optimizing only some pages for taxonomy won't yield an excellent user experience. Underoptimizing content can leave tagged pages fighting for the same keywords.
This creates index bloat during crawls that puts all pages (even irrelevant ones) at the forefront of search results and tanks your authority.
Optimizing your content defines essential pages for crawlers. Optimization also reveals which pages crawlers don't have to index for search results.
You may think you have excellent taxonomy when you categorize and tag cherry-picked content for your category tree. 
Partial optimization ruins taxonomy and makes it difficult for visitors to quickly find relevant content that leads to valuable engagement.
Prioritize Your Customer's Needs
Customer satisfaction should always be the end goal of any site optimization. Before making any taxonomy efforts ensure that you know who your audience is and how your taxonomy can quickly lead them to the answers they need.
Some things to consider when profiling your audience for site taxonomy are:
Location – Localizing your content to your audience's area will make your taxonomy relevant to readers that are likely to engage with your site

Bounce Rate – If you find audiences leaving your site quickly or staying longer, this data can determine your taxonomy's depth. Quick visits could benefit from a shallow taxonomy with limited categories,, and longer visits open the door to a vast taxonomy that lets readers easily explore your site.

Audience Interest – Determines the key categories in your taxonomy to focus on
Perform a Content Audit
Before you start to build up your taxonomy strategy, perform a content audit. A thorough audit identifies what content to categorize for your taxonomy. Audits also provide insight into how you can optimize other pieces of content to fall under target categories.
Your brand should already perform regular content audits to review content's success. Putting additional thought into taxonomy during an audit review only adds value to your site.
Organize Your Site's Content Today, With Dallas SEO Dogs
If you're ready to implement taxonomy into your website, the team at Dallas SEO Dogs has the experience you need to create a user-friendly experience.
Our content team can optimize, categorize, and create content that leads site visitors towards the ultimate engagement, a conversion.
Schedule your free consultation with a member of our team today.