Does My Home Service Business Need SEO Services?
Posted - March 30, 2022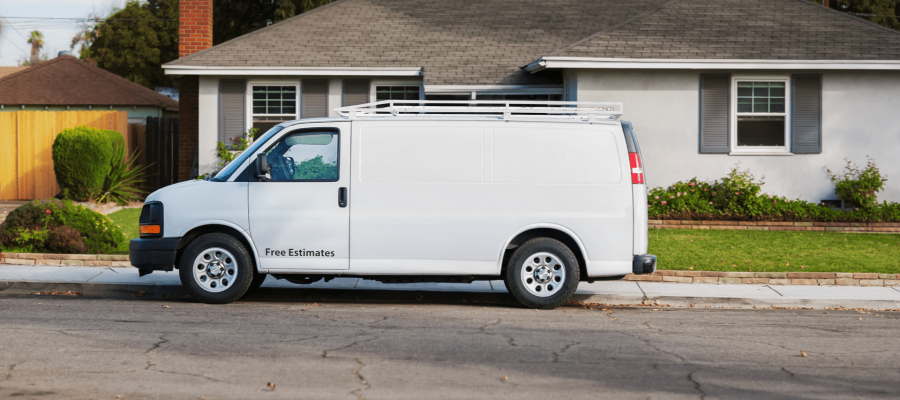 Home service businesses like plumbers, roofers, electricians, and renovation contractors are the crux of the American Dream; built from the ground up and eager for success. Owners from numerous industries that operate a home services business do so with the mindset that they are the best service provider in their local industry.
However, grabbing the bull by the horns isn't enough for local success and marketing practices like search engine optimization (SEO) become necessary.
Let's dig deeper into why SEO is so important for these types of businesses and how SEO can help owners gain digital traction on search result pages, further reeling in new and welcome customers.
Why Is SEO Important for Home Service Businesses?
Home service businesses need local SEO success to survive in the modern market. Since these types of services aren't typically something consumers seek until they need them, it's imperative that a business creates a solid online presence that gets them to the top of any search that brings in new customers.
Word-of-mouth may be one key way to spread the news about your business, but without SEO on your side, positive in-person reviews will leave your business floundering.
5 SEO Tips for Your Home Service Business
Answer All Current, Relevant Questions in Your Content

In order to rank well, your content needs to be relevant. A team can write all it wants, but if the content isn't answering questions users are searching for, the rank success won't be as high as expected. Google, in particular, rewards brands for creating content that answers as many user questions as possible in one place. So, when performing keyword research, aside from the local keywords we mention below, make sure that you understand exactly what your audience is searching for. A team of SEO professionals can help you stand out from the local competitors and ensure that each piece of content you produce is original, relevant, and entertaining.

Stay Focused on Relevant Services

When writing your blogs and updating pages, always make sure that what you discuss is relevant to your audience's wants and needs. Even if you've taken social media inventory and researched current trends, one way we suggest staying relevant is through the seasonal impact on your industry. For example, if you run an HVAC company, now is the perfect time to promote content that pushes for HVAC in preventative maintenance and inspections.

Keep Your Keywords Local

During keyword research make it your goal to utilize industry keywords that sit alongside local keywords. This practice will boost your local SEO and help your brand stand out above competitors that are still trying to rank for general keywords that may be impossible to rank for if there is a mainstream national presence in your industry.

Tidy Up Your Meta Tags

In order to rank for local keywords, a smaller brand also needs to make sure they emphasize quality keyword use on the backend.

Meta descriptions and title tags are pieces of backend content that let search engine crawlers know what a page is all about and how relevant it is to particular searches.

As you implement your new SEO strategy, take the time to review your site's titles and meta descriptions:

Do they accurately, yet briefly describe what the page is about?
Is there keyword usage?
Does your meta description have a call to action?
Is it interesting?
Is it around 155 characters?

Expand Your Presence on Directories

Online directories like Yellowpages, Whitepages, and Angie's List are great places to register an account and get your business found when necessary.

However, if you really want to make an impact on the local online community, register your business with Google Business Profiles (GBP).

GBP gets your business the Google recognition it deserves and literally puts it on the digital map. Through your GBP, you can provide essential information about your business that shows up in the results of relevant searches. From office hours to photos of your physical storefront, there are several features you can include in your business profile that make it stand out from the crowd.
Make Your Way to the Top of Search Results with Dallas SEO Dogs
If you're a business owner that is eager to use SEO to get ahead on search results, the team at Dallas SEO Dogs can help!
Our SEO services are specifically tailored to meet your unique needs and our team members are ready to help with content creation, thorough monthly analytics review, and essential onsite and backend SEO.
Contact us today to schedule your free consultation with a member of our team.