How to Start Your SEO Project The Right Way
Posted - May 19, 2021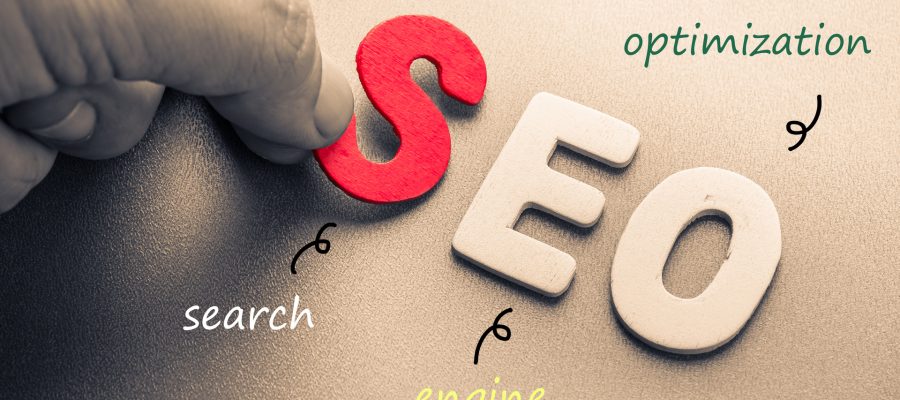 A search engine optimization (SEO) project can be a massive undertaking for brands that want to climb search engine rankings and reel in new customers. While we've already discussed how clients should approach the first three months of a project, there are a lot of considerations to make before the project actually starts.
Found a great SEO team? Before you start making official plans, take the time to complete these preliminary steps that will help you make progress faster.
Understand What SEO Is and Isn't
You may know how important SEO is to your cause, but knowing what SEO can and can't do for your brand is important. It will help make those first few months of ramp up a little less stressful.
Search engine optimization is the process of improving your website's performance, user experience, relevance to search terms, and much more. It helps search engines (Google, Bing, Yahoo, etc.) view your site as an authority on topics related to your products and services. Those search engines will then rank your site highly in search results.
That's it! SEO is a continuous process of improvements, creation, and adjustments as industry and search trends evolve.
SEO isn't a magic pill that you can pop into your brand and automatically rise to the top and stay there permanently. SEO takes time to cultivate and is something that eventually pays off — but it takes skill and hard work!
So, when you decide to work with an SEO marketing company, make sure you're ready for the long haul with that team and that everyone is on the same course for meeting your marketing goals.
Completely Fill Out Your Questionnaire
At the start of your SEO campaign, most digital marketing companies like Dallas SEO Dogs ask you to complete a questionnaire. This questionnaire typically covers basic information about your business and website.
Completing this questionnaire helps your SEO provider understand what your website needs. Good SEOs use this knowledge to form a great strategy for website improvements and meeting your goals.
Some questions may seem mundane, but be sure to answer them precisely!
The main contact from your business for the project
The legal name of your company
Hours of operation
Username and passwords for your Google My Business account and backend website access
Services your company provides
Search terms used to find a company in your industry/search terms you'd like to rank well for
Online competitors
Overall expectations for the project
Select a Team That Performs Audits
A dedicated SEO team will begin preliminary work before your first meeting. This work mainly consists of various audits that start mapping out your project's needs.
For example, our team performs these audits:
When your team performs several audits that cover all aspects of your project, they'll be able to create a timeline for their work that starts your first month off with a bang and not a scrambling crawl.
So, before you leap into a contract with an SEO company, make certain that they'll perform some preliminary audits that help them truly get to know your company and what its website needs.
Meet With Your Entire SEO Team
You want to know who's responsible for working on different areas of your project. So, see if you can hold a meeting with the entire SEO team that lets everyone get to know each other a little better.
Pro tip: If a company balks at this, balk at signing their contract. It likely means that their "team" is outsourced and/or speaks poor English, isn't local/doesn't understand your market, and/or is too novice to answer tough questions.
The initial meeting should cover the basics for the start of your project. Expect to answer questions about your needs, a review of audit findings, and an overall introduction to how each piece of your project works.
The goal of a meeting is to get both parties involved in the kickoff process and avoid any of the hiccups due to miscommunication or unanswered questions regarding the project and your expectations.
Although many in-person meetings are on a temporary hold for SEO teams and new clients, even a group Zoom meeting can get questions answered, ideas flowing, and create a great start to smooth client and marketing team relations.
Communicate, Communicate, Communicate!
Once you've established an idea of who does what for your project, you'll need to be on the lookout for any questions your SEO team has after the kickoff meeting. The better you are at responding to emails and communicating with your team, the faster they will be able to get your project on the right course.
Even if no further questions arise before the big start to your project, it's always best to keep yourself updated on progress, and communicate with your team at least once a month to ensure that all needs are being met for you and your team.
Communication is key to the success of your SEO project, so don't drop off the map once you're comfortable with your team. Questions will arise, and if you aren't available to answer them, your SEO will only succeed so far.
Set Up Your SEO for Success with Dallas SEO Dogs
If you're ready to take the plunge into SEO, make sure that you recruit a digital marketing team that can cover all of your bases. At Dallas SEO Dogs, we hit the ground running and help you improve the quality of your site, create unique content, manage citations, reviews, and so much more.
Your project's success is our priority, and our team is eager to start putting in the work as soon as you've solidified your contract. Contact us today to learn more about our SEO services and to schedule your free consultation with a member of our team.