How to Disavow Spammy Backlinks
Posted - September 15, 2021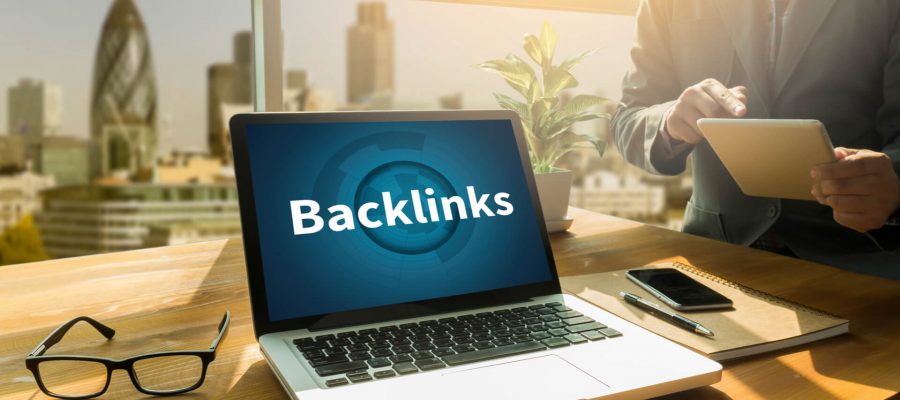 Backlinks are a critical part of search engine optimization (SEO) and climbing up in search results. While it's important to amass a collection of quality backlinks from sites that boost your brand's credibility, not every backlink is a winner.
What is a Spammy Backlink?
First, let's do a quick refresher on what a backlink is. A backlink is a link from another website back to your site. All press is good press, though, right? Not necessarily, when said press impacts your SEO.
Spammy backlinks come from low-quality websites, poor authority websites, and/or useless link farms and outdated directories.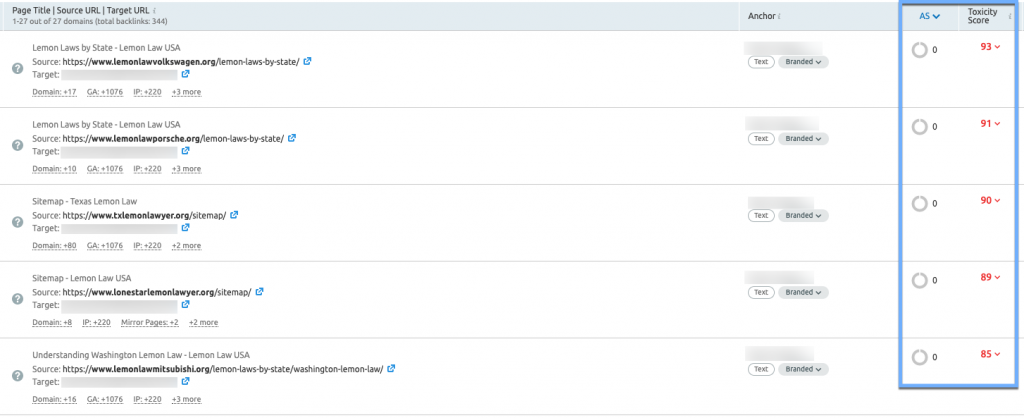 Bad backlinks typically have :
Low trust

Low domain authority

A large of outbound links on one page

High spam scores

Domains that Google won't index
Why Are Spammy Backlinks Bad for SEO?
Spammy backlinks can quickly ruin your site's rankings on search engines. Sure, a bad link here or there may not make a huge difference on your site. 
However, if you ignore sudden upticks in your links and allow spammy links to your site prevail, Google will take notice and take action. 
Bad backlinks make your website look spammy or untrustworthy, Once Google finds out about them:
Your site's rankings may plummet

Your site may be penalized until you make corrections
Why Would a Site Receive Bad Backlinks?
Some of the biggest sources of low-quality links include:
Link directories that don't have a theme related to your topic or site

Bot comments across your blogs and website

Suspicious, over-optimized link anchor text

Irrelevant websites to your brand

Foreign websites
When your site starts to receive spammy backlinks, someone is responsible for the issue. You may be a victim of negative SEO, or may have hired an SEO team that used black hat practices to cheat the system.
If it's the latter, find a new SEO team! Either way, you have some corrective work to do.
How to Disavow Spammy Backlinks
So, you or your digital marketing team did your research and discovered your website has some bad backlinks. Does this mean that your site is just stuck with them and forced into constant penalty battles?
Not necessarily.
Google offers a disavow tool through Google Search Console. This tool can help remove low-quality links to your site when Google completes website crawls. This means that Google will know that the link you've disavowed is poor and will not count it against your site's quality.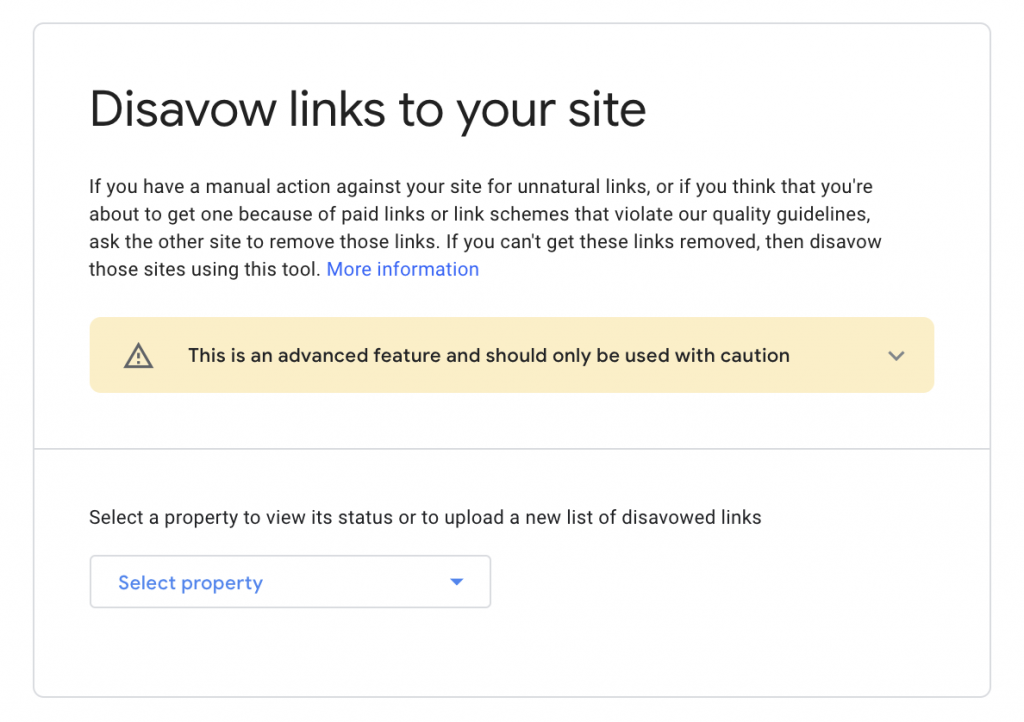 Let's look into the necessary steps to disavow unwanted links and the impact this action could have on your SEO. 
Understand if Disavow is Really Your Best Option?
While this is a tool that can help get bad links removed from your site, Google representatives even say site owners should disavow sparingly. After all, these decisions are fairly permanent; so, if you accidentally disavow a slew of valuable links, your site could find itself in a constant uphill struggle towards success.
That's why it's important to know how and when to use the disavow tool. Google can easily distinguish a bad link from a valuable one, but needs help understanding which links you'd like to claim.  If low-quality links continually point to your pages, or Google has slapped your site with a manual action due to the links pointing to your site, it may be time to carefully use the disavow tool.
1. Create a Disavow List
Example
# Two pages to disavow
http://spam.website.com/stuff/comments.html
http://spam.website.com/stuff/paid-links.html
# One domain to disavow
domain:sketchyseo.com
Creating a disavow list is a simple process if you are using a program like SEMRush to get the job done. Through a backlink audit tool, you can easily create the list and upload it as a text file to Google's disavow tool.
If you don't have an automated SEO program at your fingertips, creating a disavow list is still possible. You just need to follow some specific guidelines to ensure that Google accepts your list:
Create your disavow list line by line

Use one line to list the domain or page you want to disavow

Ensure your file is a text file (.txt)

Adhere to the maximum URL length of 2,048 characters

Begin each entry with "domain:"

Do not exceed the maximum file size of 2MB

If you choose to make comments on your list, start them off with "#" so that Google will know to ignore them during the process
2. Upload the List 
In order to upload your disavow list to Google, you must be the owner of the website that you're trying to clean up. 
Once your disavow list is ready to go:
The total process takes between 2 and 4 weeks for site owners to notice a difference. 
Remember, the disavow action is an advanced action that has a prominent effect on your site's SEO. Uploading a new list to a site that already has a disavow list on it will replace the current list. So, make sure that every step you take in list creation is precise and correct.
Can You Undo a Disavow Action?
To err is human, and it's possible that your disavow list could have links on it that don't hurt your SEO. Fortunately, you can "reverse" your mistake by re-submitting a new list with the correct disavowed links, replacing your old list.
However, it will still take that 2- to 4-week window to show any improvements to your site's performance.
Keep Your Site Clear of Low-Quality Links With Dallas SEO Dogs
Don't let low-quality links or little SEO mistakes bring your site's rankings down. As a brand with something to offer your audience, you deserve to dominate search engine positionings and establish yourself as a point of authority in your industry.
Dallas SEO Dogs helps clients create unique content, follow Google standards, establish a winning PPC campaign, and so much more! Contact us today to learn more about us and to schedule your free consultation with a member of our team.