Signs That Your Inbound Linking Strategy is a Hit
Posted - August 25, 2021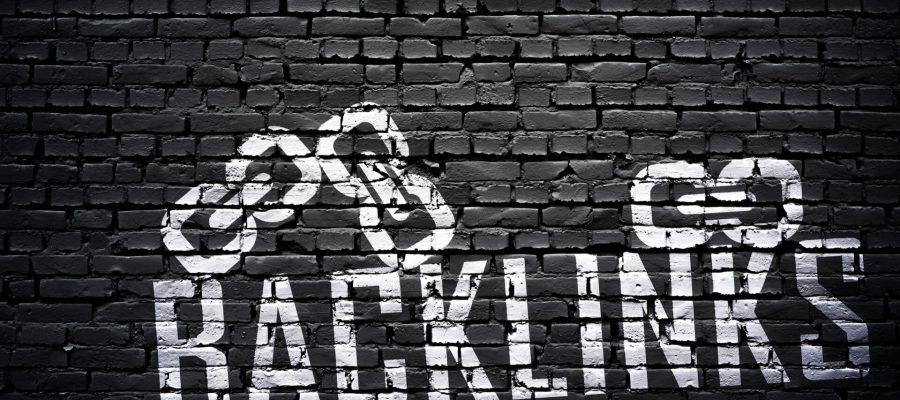 One of the most important pieces of the search engine optimization (SEO) strategy is link-building. While it's always a good idea to implement outbound links from other sites in order to increase authority and relevance, it's also essential to ensure that your inbound links are of the highest quality once you're ready to send them out to third-party sites.
Creating the perfect inbound link isn't as easy as picking a page or post on your site and blasting it out to sites you want to show up on. Let's take a moment to put inbound links under the microscope and find out if your links have what it takes to be a winner on the right third-party websites.
What Are Inbound Links?
Inbound links, also known as backlinks, are just one of many types of links that lead to your SEO success. These links appear on other websites, directing users to your website. To the website that links to you,  those links are called outbound links.
We get it, all of the different names for the same links can seem confusing. So, let's take a closer look at inbound links for the rest of this post and focus on the importance of other types of links in a different conversation.
Why is Inbound Linking Important to Your SEO?
Inbound links are important for websites to have because they add value and trustworthiness to the websites that use them (so long as the links are high-quality).
However, it's important to have inbound links posted across several relevant websites because these actions increase your site's link authority. 
The authority of a link benefits both sites that use it. Essentially, higher link authority can lead to the following results:
A site can appear in search results

Increased site traffic

Greater credibility with users and search engines

Even more authority

More opportunities for increased sales
Are Your Inbound Links Winners?
As we've mentioned before, getting a backlink from a reputable source isn't as easy as just asking and them accepting it. Your inbound links have to be useful in order to make it onto major sites in your industry. 
If you think your website produces link-worthy content, here are some of the signs that you're on the right track.
You Have a Relevant Brand and Content 
When matching your content and brand to another website you hope to link with, you always need to ensure that everything on your end is relevant to the receiving site. By staying on topic with your linking users won't feel "tricked" after clicking on a link.
When a user views your link as a relevant click, the site that is linked to you and your brand both get a boost in authority. 
So, always review your brand's content before sending out an invite to connect; especially when the other site already has high authority. Once you build that bridge and it's successful, you could have a link building partner for life!
You Already Have Industry Authority
If your brand is already locally or nationally recognized, it's likely that you already have some industry authority that influences your search engine rankings. A brand that has a great reputation in its community is likely to make further connections that lead to excellent link building practices. 
In SEO there's no such thing as too much success. So, we encourage you to tote your past successes when promoting content that you want to bring to other powerhouses in your industry.
You Create Content for Natural Anchor Text
When your content's context is easy to understand, addresses relevant issues, and answers as many questions as possible about its topic, it will be easy for another website to create natural anchor text for your inbound link. 

Anchor text matters because it gives Google an idea of what the link's content is before its spiders even crawl the page.
Great anchor text should use keywords and lead audiences to pertinent information; this is why natural content and successful link building go hand-in-hand.
After all, if another site can create a natural link with relevant keywords based on your content, the search engine authority gained is a win-win for everyone.
You Don't Have to Pay to Play!
Paying for links just to get your link building campaign moving can harm your SEO. Yes, you may experience an initial boost in page rank, but eventually, your time will run out.
A huge part of how Google judges a site centers on what the internet says about them. If your website is showing up on paid directories or spammy websites, Google will find out and your rankings could tank from your bad decision.
Fortunately, if you create constant content that cultivates buzz throughout your industry and amongst your audience, you won't have to worry about paying for links. Excellent content is its own salesman. So, if you know that users are already sharing your exciting, unique content, this is a major sign that your site should never have to resort to improving your link building strategy through paid links.
What Sites Should You Target for Inbound Links?
So, you have content geared up and ready to present as inbound links. However, which sites should you approach with your opportunity for success? Although you'll want to link build links as much as possible to increase your online presence, the goal is to show up on sites of authority and have quality links spread across the internet over a large quantity that does little to nothing for your quality score. 
Some features of sites to aim for in your link building strategy include the following:
Sites that only display a handful of outbound links. The more yours can stick out, the better.

The site isn't hosted on an IP address devoid of spammy sites

Search engines frequently crawl the page(s) you seek

The site is relevant enough to bring ample traffic your way

The site is not automated. An actual moderator should be in charge of approving inbound links.
Let Dallas SEO Dogs Help Craft a Link Building Strategy That Increases Your Search Engine Authority
If your brand is struggling to follow through with a great link building strategy, the talented team at Dallas SEO Dogs can help. Through our constant output of quality, unique content, and our backend optimization processes, your site's authority on Google can quickly rise and your links will be more attractive to sites you want to appear on. 
We've created excellent SEO results for businesses in all industries and are ready to help get you to the top.
Contact us today to learn more about our services and to schedule your free consultation with a member of our team.