Is Google Getting Rid of GMB Postcards With GBP?
Posted - February 2, 2022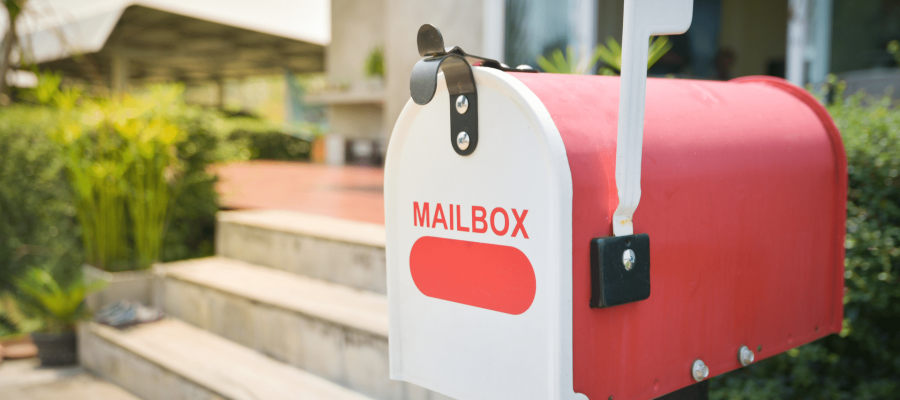 Every year, Google seems to offer users a substantial amount of change in its effort to create the most user-friendly search experience possible.
In November, Google rocked the search engine optimization (SEO) world with its announcement that Google My Business (GMB) was becoming Google Business Profiles (GBP).
From retiring the GMB mobile apps in 2022 to simplified profile claims and management, it was clear that this change would be a step forward for business owners focused on local SEO.
One change we also saw coming was easier business verification for GBP. While Google hasn't officially confirmed changes in verification, there seem to be signs that mail-in postcards may be on their way out.
If this happens, what does it mean for users? What could be the future for Google? Let's put our creative caps on and speculate how such a big change could be a positive for GBP users.
What is the Importance of GBP?
GBP is one of the best tools a business can use to boost its local SEO and bring more customers to its physical locations.
Once you create a GBP profile, you go through a verification process that allows you to actively update your business information, images, and interact with your customers through reviews. Above all, the service is free to all businesses⁠—as long as Google verifies your account.
How Can You Get Verified With GBP?
Once you claim your business on GBP, you must verify the account with Google. There are currently several ways to verify your business profile. The best choice currently depends on how your business serves the public.
Mail
Most businesses with a physical address verify their account through the mail. Upon requesting verification, Google will send out a postcard to the business address with a verification code.
Once the owner receives the postcard, they enter the verification code into their account and they're on the path to easy BP editing.
Email, Phone, and Other Verification Options
Although (up until recently), all businesses with addresses had the option for mail verification, Google granted some businesses other options for quick verification.
Service-area and hybrid businesses that offer the option of home visits to their clients (i.e. plumbers, take-out restaurants) may not have a direct address where guests can physically visit.
In these cases GBP offers the following verification options:
Phone Verification
Email Verification
Video Verification
Search Console Verification
So, Google is Getting Rid of Postcards?!
This brings us to some recent events that lead us to believe that Google may be ditching the mail verification option with the rollout of GBP.
Since its rollout, there have been concerns from business owners both creating and re-verifying their accounts after a major change. Some users have claimed that upon receiving their verification choices, mail verification was not an option.
"Been seeing a lot of business owners on the forums asking for a postcard verification," SEO Analyst, Elizabeth Rue, posted on her Twitter account. Rue went on to say that Google restricted some business owners' verification options to photo/video or text.
Kristal Audain, another SEO professional also tweeted about the potential changes in the verification process.
"It's the first time I have seen other options and the first time I have not had a postcard option as well."
With a sudden buzz on the internet about Google potentially shifting gears on its Business Profile verification practices, it's no surprise that people are asking if Google is completely getting rid of postcards with GBP.
Why Would Google Consider Getting Rid of Postcards?
Although there isn't any official word from Google and postcards are still an option on profile backends, the possibility of saying "goodbye" to postcard verification could be great for businesses that are ready to hit the ground running with their profiles.
Yes, postcards prevent spam practices from shady businesses, but they also come with their fair share of issues that could see users happy with their departure.
As of right now, eliminating postcards would expedite the process if phone and email verification become the standard.
Not only do postcards mean that owners have to wait between 4 and 12 days for delivery, but the USPS can easily lose them, building management could misplace them, or clients themselves can disregard them as spam and toss them in the trash.
While getting rid of the snail mail method may speed up the verification process and prevent lost letters and extensive delays, we know there are two sides to every story.
Default options outside of mail like video and photo verification may cause headaches in their own right as they require owners to be on-site and take/send footage of the business themselves. This would be especially stressful for multi-location businesses and service-area businesses.
Stay On Top of the Latest Google Updates With Dallas SEO Dogs
While the Dallas SEO Dogs can only hope that every new change coming with the GBP rollout will give users a simple verification process, we aren't psychics and can only help our clients roll with the tides of change.
If you're a business owner that needs help perfecting their GBP or creating an SEO strategy for the new year, our team of experts is ready to help. From review management to advanced SEO tactics, we have your brand's back.
Reach out to us today to learn more about our services and schedule your free consultation with a member of our team.