Navigating the Details of Website Traffic and SEO
Posted - October 2, 2019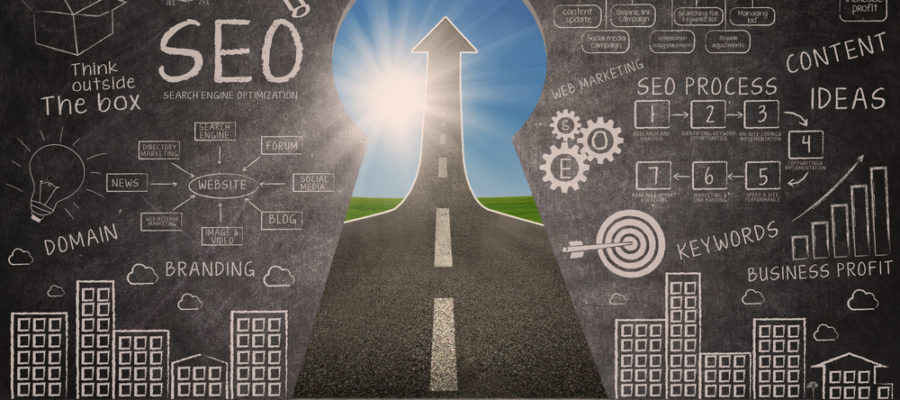 After you've put an SEO strategy in place, you'll need to evaluate how well it's working! When you review your site's analytics and see lots of traffic with very few conversions, it's easy to get frustrated. High traffic means good things for your business' SEO efforts, right? The answer to this question lies in a very gray area that we're here to help clear up for you. Here is everything you need to know about traffic and how SEO can help make sure it equates to more leads and conversions.
Website Traffic
Your site traffic is a combination of several types of site visits. Analyzing your traffic allows you to see:
The percentage of new visitors

The percentage of returning visitors

The average number of pages viewed in a session

Popular landing pages that attract first-time visitors

Exit pages of specific visits

The traffic source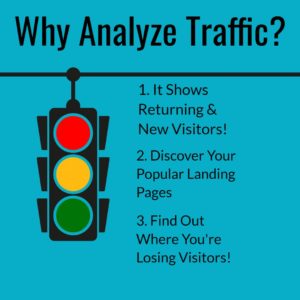 Where Does Traffic Come From?
The details of where your traffic comes from often reveal how well a specific marketing campaign is working for your business. One of the primary goals of local search optimization is to have your website appear in organic search results. Local search also has the goal of a site to pop up in the Google map pack. Conversions can be had directly on the map pack that don't count towards analytics. This means that as a site becomes more prevalent in the map pack, traffic/conversions can go down in analytics (but it's actually a good thing). It should also be noted that traffic directed from the map pack shows up as "Direct" traffic, not organic. So it can look like organic isn't increasing when in fact it actually is. However, organic search isn't the only source of traffic for a website. Your website can also gain visitors through:
Direct Searches: This is a common source of traffic that occurs when someone types your web address into a search bar.

Email Marketing Campaigns: If you participate in email marketing, this is also going to show up as a source for your traffic.

PPC:

Paid search

is essentially buying traffic, but can still be a great way to generate the traffic you want as a business owner.

Referrals: If another site links to your page and someone clicks on it, they are directed (or "referred") to your site, gaining you more traffic!
This all sounds great but raises another important question: Is all traffic good?
Leads: the Traffic You Need to Convert!
The wrong keywords and longtail phrases could still get you to the top of Google, but don't necessarily mean that the clicks you get are worth anything to you! Remember, not all traffic is created equal, and many of the clicks you receive could be the result of bots and people who came upon your site by chance.  The type of traffic your website needs is the kind that is driven to your site with intent and sees your services as a solution to their needs. This is the target audience that wants or needs what your company is selling; these are the ever-essential leads!
How Can You Qualify a Lead?
Once you are able to track your traffic, you'll be able to filter out the leads from the majority of irrelevant guests. Leads are members of your audience who will:
Visit and revisit your website

Ask questions on social media about your services

Subscribe to your newsletter
Being able to qualify a lead can work wonders for your SEO strategy. Now you have a picture of your target audience. You know their wants and needs, understand their demographics, and can target your future content and posts towards an audience you know is interested in what you have to say!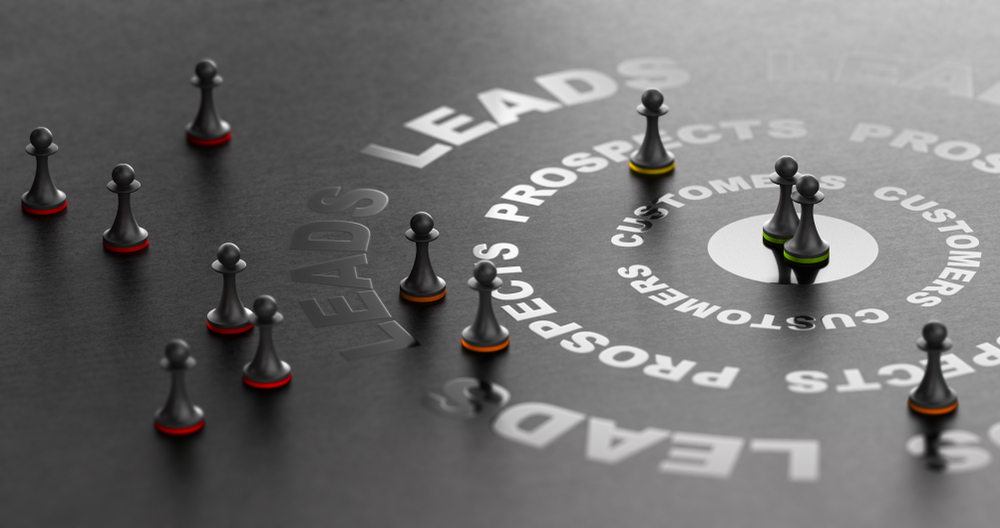 Do Leads Guarantee Conversions?
Unfortunately, not all leads become conversions. Sometimes your site content and general user experience isn't convincing enough to get someone to interact on a macro (sales) or micro (subscriptions, follows, comments) level.  This is where the power of an effective digital marketing team comes into play. An SEO team can help you take advantage of the marketing funnel by creating valuable content and implementing optimization that leads audiences towards your marketing goals.  Reliable SEO companies don't guarantee conversions, but great SEO companies can create themes and organized pathways to better conversions. Getting qualified organic traffic to your site will generally create organic leads. 
SEO Dogs Can Help You Get More Qualified Leads
Traffic can be difficult to navigate in the SEO landscape, so don't do it alone. Make sure your leads and conversions don't get lost in irrelevant clicks. With  Dallas SEO Dogs on your side, you can ensure your site consistently tracks leads and keeps up with algorithm changes and industry updates. Contact us today to schedule your free consultation and to learn more about how we've helped businesses like yours in the past.