Nine Elements for Engaging Content
Posted - August 14, 2013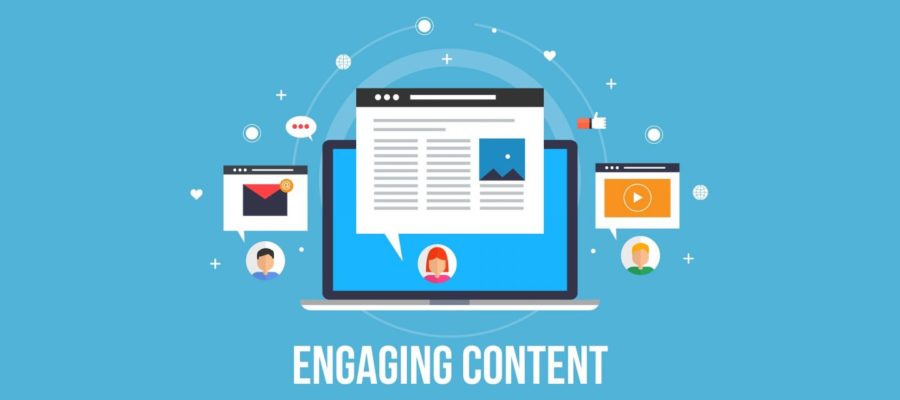 If we've learned anything from the latest incarnations of Google's Penguin and Panda algorithms, it is that "quality is king". Wait, no, maybe it isn't. It's hard to say; but no matter what – content is a cornerstone to making your SEO, social, and online presence as strong as possible. Quality content shows expertise in your industry and positions you as an authority in that industry. Additionally, if you do it the right way, it will land you on the front page of Google more than few times over.
But crafting high-quality content is no easy task. If you don't have a big budget and can't outsource your content creation to a third party, developing engaging content takes good ideas, a big imagination, and a lot of effort. However, it's still not impossible for companies on a tight budget to produce good content.
As we've mentioned before, the plan here is to use several types of media that will make a largest possible "net" to bring people in, allow you to get your message out, and draw in repeat and prospective customers to see what's new, and more importantly, engaging about your company. We upload videos, pictures, testimonials, and more… mixed media spread out across multiple platforms, in hopes that something, anything, becomes viral and brings in views, which for businesses, lead to sales. It's the goal that anybody developing a web presence wants, but truly good content is hard to come by. The industry and your individual business' desired image or brand is important in deciding the style and delivery of your content, but we're going to share the eight most important elements of content creation to hone in on, that will keep you focused and get your audience's attention.
– Audience Identification: Get familiar with Google Webmaster Tools and others to help you identify who the target audience(s) are located, both geographically and online, and the types of content that would attract them.
– Curation: Gather, organize and present existing content in a meaningful, attractive manner.
– Automation
: Compiling and publishing syndicated content — using a tool like 
Hootsuite
 to keep you running on schedule and tracking your results.
– Discovery: Algorithmic suggestions for content that readers might appreciate based on usage or social patterns.
– Ingenuity: Offer a wide range of ways to digest information. As content moves into increasingly multimedia formats, and into new channels such as mobile, content production has moved far beyond "just blogging."
– Real-Time Action: An increasingly news and social media driven world drives demand for real- and near real-time information, search online for relevant news every few hours.
– Readability: From websites to infographics, design doesn't just happen. You must take careful consideration of layouts and functionality.
– Search Engine Optimization: Never slack on SEO.  The criteria for optimized content has changed, but your text is important and so are your keywords. Incorporate SEO into content with features based around keywords and phrases, metadata, headline optimization, etc.
– Predictive Analysis: Predict how content will perform in specific channels or with certain audience segments.  Take time to think about who is accessing your information and how you want it presented to them.
Want more specific tools, tips, and tricks for your business? You'll have to contact us, the Dallas SEO Dogs, and we'll dig up creative content gold just for you!