Pros and Cons of DIY Social Media Marketing for Small Business
Posted - May 8, 2017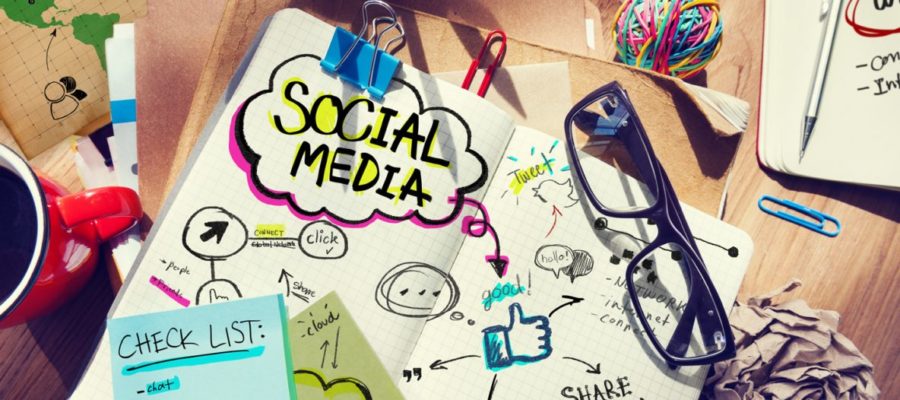 By now, every small business owner knows that no marketing strategy is complete without good social media management. In fact, it's arguable that a brand lacking social media presence lacks any presence at all. 
Most Digital marketing companies offer comprehensive social media packages that include everything from everyday management to influencer outreach, targeted ad setup and monitoring, and custom graphic creation. 
However, thanks to the wonderful search engine we all love, small business owners can find pages upon pages of resources containing everything they need to know about social media marketing within seconds. This encourages many of them to take a DIY approach to social media management for their business.
What are the Advantages of Do It Yourself Social Media Marketing
There are many benefits to managing your company's social media marketing yourself, but also quite a few challenges. Consider these factors when contemplating whether DIY social media is the right fit for your business.
Cheaper than hiring a marketing agency
Perhaps the most appealing part about any do-it-yourself project is the potential to save money. Marketing agencies charge hourly rates ranging anywhere from $70 to $200 per hour, while a DIY approach would cost near nothing for your time. As a small business owner, this is a big advantage of managing your company's social media yourself.
No middleman 
When working with an agency, you must supply their team with information about daily events, announcements, etc. in order for them to know you'd like it published. DIY social media marketing takes a step out of this process by allowing you to post current and up-to-date information yourself, without a middleman.
Industry expertise
No one knows your business better than you. Hence, as the owner, you are the most qualified person to represent it. One of the most important components of a social media strategy is to assume the role of an expert in your industry, and when you (as the business owner) manage your own social media marketing, you are fulfilling that requirement.
Disadvantages of Do It Yourself Social Media Marketing
While there are many pros to managing your business' social media marketing on your own, there are also cons you should be aware of.
Could cost more than hiring a marketing agency
Yes, I know – a few paragraphs earlier I was raving about how much money your DIY social media marketing efforts could save your business. However, that is assuming you manage it effectively. A botched social media campaign could end up costing you much more than it would if a professional social media manager set it up correctly from the start. It's true that hiring an agency appears more expensive on the surface, but when considering the knowledge and skill level that comes with it, it may actually be worth it.
Time Consuming
One of the most common complaints we hear from small business owners about social media management is how much time it takes – especially for those who are beginners. Familiarizing yourself with each platform, learning and using the proper techniques, and corresponding with every commenter on your posts is cumbersome and overwhelming. 
While cutting out the middleman is a benefit in some ways, hiring a professional team to completely manage your social media marketing relieves you of a lot of stress, pressure, and work – allowing you to focus on other aspects of your business.
Lack of Experience
Despite your best efforts to learn all about social media marketing, you may never reach the level of experience and expertise of professionals in the industry. While many business owners believe that social media management is as easy as what we do on our own personal social networking accounts, marketing a brand is a whole other ballgame. 
Agencies and social media marketing professionals are knowledgeable in every facet of social media and can help make the absolute most of your social media presence.
DIY social media marketing is a great alternative for business owners with small marketing budgets. However, it is not for the faint of heart. A full-service social media marketing agency like Dallas SEO Dogs can help you build and maintain a strong social media strategy. Whether you've given the DIY approach a shot and decided it's not for you or just evaluating your options, we can help build a package that is right for your budget and needs. Contact us today for a free social media evaluation and quote.