Quick SEO Tips for Your Shopify Website
Posted - January 12, 2022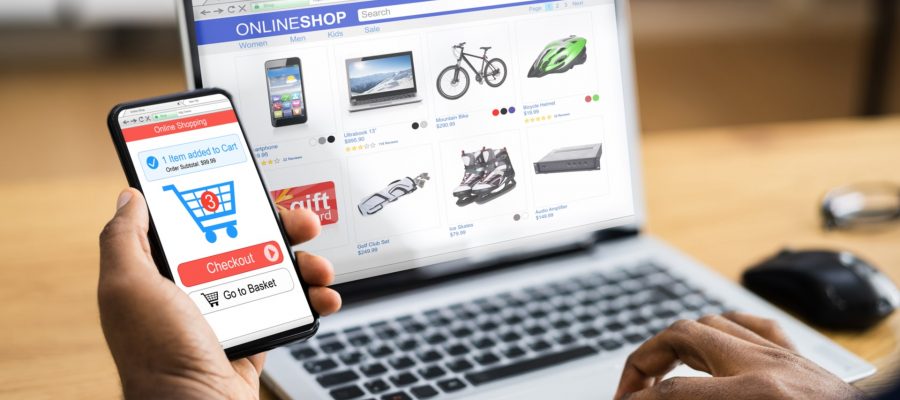 Shopify stores are an easy way for e-commerce business owners to create a visually appealing site, promote their products, and successfully manage their companies.
While Shopify e-commerce sites may already come with some SEO essentials like mobile responsiveness, excellent site speed, and a great visual appearance, there are almost always ways to improve.
Let's take a look at some easy ways you can optimize your Shopify site and increase your total conversions in 2022.
How Can You Optimize Your Shopify Site?
If you're ready to optimize your e-commerce site to perfection, start the optimization process with these simple and quick tips.
Get Rid of Duplicate Content
Duplicate content is one of the biggest challenges that plague e-commerce websites. Sites often sell the same or similar products as other sites. As a result, many sites may have the same product description for the same or similar products, since they imported or copied the description the original manufacturer created.
Duplicate content confuses search engines during the indexing process and can seriously handicap your site in search results.
Start your Shopify optimization by reviewing your site's content. An easy way to find duplicate content on your site is through the free Siteliner tool. Then, create unique product descriptions where there is duplicate content.
Concentrate On Your Site Structure
Your Shopify site should make shopping for products an easy and quick experience for visitors. So, it's important to structure your site for easy audience and search engine indexing. By creating a visual hierarchy across your site's homepage, you highlight the most important pages that audiences are looking for.
Through clear categories and sub-categories, your site can create a simple back-and-forth between essential pages and lead to decreased bounce rates, longer site visits, and more conversions.
Add Alt-Text to Your Images
While it may seem like enough to toss up an image of your products on your Shopify store, there is still room for image optimization for your e-commerce site. Image optimization helps improve your site's position on Google and other search engines.
Creating alt text for each of your images is the most effective way to let Google know why each of your images is important to your audience.
Some excellent ways to create alt text that ranks are:
A description of the image that uses a relevant keyword or phrase
Unique alt-tags for each image
Short and clear descriptions
Optimize Your Title and Meta Tags
Take some time to perform some serious keyword research and find out what your audience is looking for and what keywords your top competitors are aiming for. Not only are these keywords essential to perfecting your unique content and blogs (see below), but they also keep your site's metadata fresh for search engines.
URLs, title tags, and meta descriptions are all forms of metadata that also need a unique content approach. Metadata optimization gives your site a leg-up on searches because search engines can quickly determine what your site is all about and if it is relevant to current search queries and industry trends.
This is not a one-and-done optimization step. You should repeat this step every 3 to 6 months, or whenever a new Google algorithm update drops.
Start a Blog
It may sound odd to have a blog on an e-commerce site where most of your guests are searching through your Shopify store. However, unless your site is making weekly or daily updates that require new content writing, it's difficult to remain relevant in search engine results pages (SERPs).
Stay relevant with your audience and promote your best products through consistent blogging. This allows you to utilize the latest keywords and create a greater position of authority amongst search engines and your target audience.
Invest in Technical SEO Services
The behind-the-scenes aspects of your e-commerce site require constant attention. From HTML and CSS validation to ensuring your speed remains reliable, and fixing redirects, there is a lot that you'll still need to monitor on your Shopify platform. Many business owners aren't familiar with technical SEO techniques. So, it could be in your best interest to hire an SEO team that can help with your technical needs and allows you to keep your sights focused on the aspects of your business you excel in.
Optimize Your E-Commerce Site Today With Dallas SEO Dogs
If your e-commerce site optimization is taking time away from your business's daily productivity, it may be time to look into professional SEO services. At Dallas SEO Dogs, we are an experienced digital marketing team that can help your site with optimization and maintenance. Reach out to us today to learn more about our services and schedule your free consultation with a member of our team!