SEO Benefits of Guest Posting on Another Site
Posted - June 15, 2022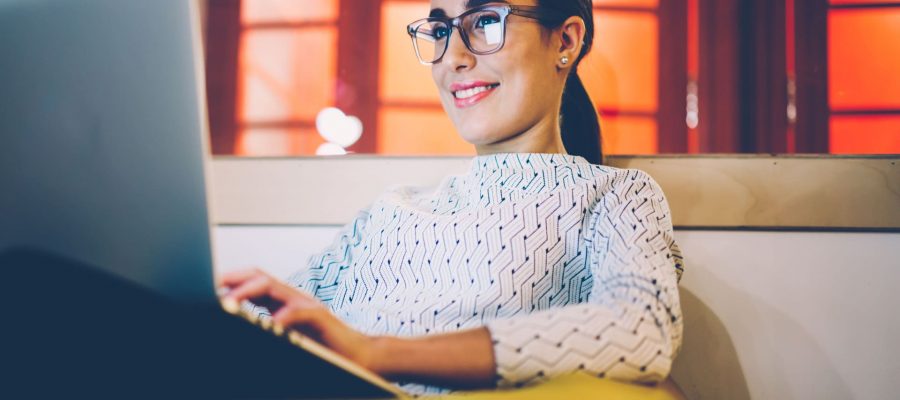 Search engine optimization (SEO) is crucial to the success of any website. You can have the best website, product, or service in the world, but if search engines can't find it, neither can potential customers.
There are many ways to optimize your website. One of the most overlooked ways is guest posting on industry-related blogs. Posting an information piece on another site builds your brand's reputation as an industry authority.
Let's take a closer look at the SEO benefits of guest posting on another site and some items to consider before firing up your blogging engine.
The Benefits You Gain From Guest Posting
Niche sites often have large followings. They are industry-themed websites where people from every part of the industry go to discover new information, products, and services. Posting on one of these sites will give you a larger audience to introduce your brand.
In addition to the larger audience you will reach, your content will include backlinks to your site. Since these quality backlinks are from an authoritative site, they help boost your site's ranking when the search engine ranks it.
Guest posting also opens the doors for people in the industry to view you as an authority on the subject. A well-written guest post can lead to many more posts, interviews, and even featured products or services on an industry site.
When this happens, your authority grows, search engines notice, and your site's rankings increase over time.
Creating Quality Content For A Guest Post
Posting on another site can be challenging. You must create unique content that answers the right questions or fulfills the reader's needs. Google ranks all content on its ability to provide the end-user with a great experience and your content must be high-quality to meet this requirement.
You must create your content by researching the relevant keywords for your content theme. Once you have found your keywords and researched your target audience, you can develop a topic that benefits:
The site you are posting to
Your readers
Your authority on a subject
Research the subject matter of your article to ensure it isn't already on the site. If it is, make sure that the content you create contains newer and more detailed information about the subject matter.
Keyword Placement Matters
Once you begin creating your content, you will need to ensure that your keywords appear naturally in the content. Keyword stuffing degrades the credibility of the article. Use keyword variations and include some of the lesser-used keywords on the subject.
You will need to include the main keyword in the first paragraph so that the search engine bots can easily determine the subject matter of the content. Include links back to your site using relevant keywords or phrases.
Review the Site's Guest Posting Policies
Before you start writing, review the guest posting policies of the site you want to post on. Some may have requirements on:
The length of content
The number of links allowed
What type of information you can post about yourself or your website
The limit to the number of posts you can provide on this site
The review policies before publication
The author's approval before content submission
All the points above are essential information you must know before creating guest content.
Get Professional Support From an Experienced SEO Company
Many Internet marketers give up on guest posting at this point. They become overwhelmed by the guest blog process and pass on this opportunity to increase their site ranking and drive more visitors.
Instead of giving up, turn to a professional SEO company focused on driving visitors to the sites they represent.
Your business specializes in a specific line of products or services. Similarly, an SEO company specializes in optimizing websites.
Take advantage of their experience and knowledge and let them create guest content for you. Delegate these tasks to someone with prior success with this type of marketing. This gives you more time to focus on areas of your business and experience gradual success with excellent guest posts.
Excel in All Areas of Digital Marketing With Dallas SEO Dogs
The internet is extensive, and getting to the top of a search takes dedication. If you want to generate more organic visits to your site, increase your site authority, and boost your overall sales, then guest posting offers you a great advantage.
At Dallas SEO Dogs, we can help you create compelling content marketing integrated with other forms of internet marketing to help build your brand. Through different marketing tactics, we help you rank higher in search and help you reach the broader audience you deserve.
If guest posting is something you need help with, reach out to us to find out how you can receive the benefits of this type of marketing through our services.
Schedule your free consultation today with a member of our team!