Signs That Your SEO Strategy is Too Good to Be True
Posted - March 2, 2022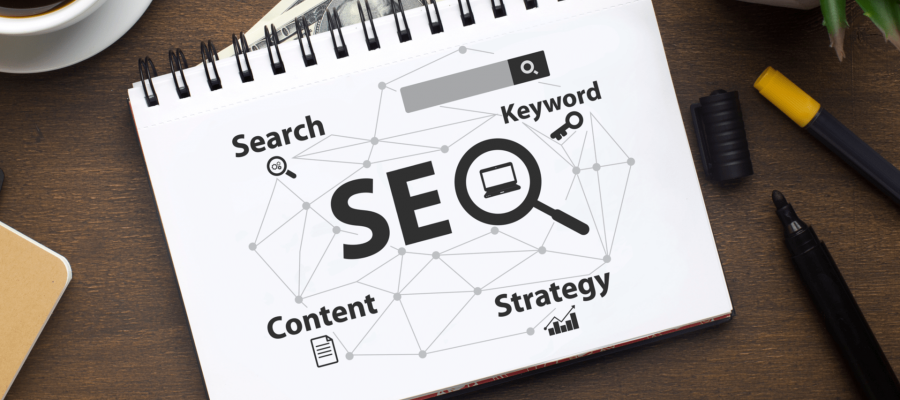 So you've just signed on with a brand new search engine optimization (SEO) company and are ready to conquer the search engine results pages (SERPs). Your new team has approached you with what they say is an excellent strategy that will yield you fast results. While these promises may sound appealing, the same rules to any industry apply to SEO; if it sounds too good to be true, it likely is. Don't let your marketing budget go to waste on an SEO team that will drain it with little to no progress. Know the signs of empty SEO promises and when to walk away from a bad deal.
Is Your SEO Company's Strategy Too Good to Be True?
If you recognize any of the following qualities of your latest SEO contract or team, these are massive red flags that your current team is leading you down the primrose path towards SERP results failure.
First-Page Placement Guarantees
We've mentioned this before, but it's a point that's worth solidifying whenever possible. SEO is a fickle industry and first page results are never a sure thing. Even when a team implements the right SEO practices, a single algorithm change or a drastic shift in industry interests can easily unseat a site from a desirable spot in search rankings. Therefore, if your SEO strategy involves an end result that guarantees a top spot for essential keywords and phrases, it's best to look elsewhere. You may eventually reach the top, but it should never be a promise or even implied in your SEO contract.
Rock-Bottom Prices for the Duration of Your Contract
While some business owners may be wary of some of the costs associated with genuine SEO services, the truth is that with SEO, you always get what you pay for. If your contract with a firm promises low prices in the $250 to $500 dollar range every month, the chances are high that your project is just another number for them and they're relying on your lack of industry knowledge for an easy paycheck. True SEO work is a full-time job that requires hours of services per month to make a site successful. A company that puts in the experience and necessary work may charge competitively affordable rates, but they definitely won't be as minimal as a few hundred dollars for a month's worth of work.
They'll Promise You Huge Results Within Weeks
SEO success is a slow burn. Any contract that promises results within the first month of execution is one that you'll want to stay away from. Although SEO experts may make changes to your site right away, this never guarantees that search engines will take immediate notice of the work they've accomplished. Before Google ranks a site and even finds its updates, it must crawl the pages, index them, and then allow its AI to make a decision on a site's relevance in specific searches. This whole process can take months and is why any reputable SEO will say you won't notice big changes in your results for between 6 months and a year. Fast work does not equal fast results and any contract that tries to sell you on this idea is one to be wary of.
Links Seem to Be Your Only Route to Success
If your contract only consists of link-building, your efforts will only get so far and could even veer into black hat SEO territory that harms your progress. Yes, building up your link portfolio is important, but modern SEO goes way beyond getting your links to any site that will accept them. A successful SEO strategy is now a combination of the following practices:
Link-building
Unique content creation
Social media marketing
Paid advertising
Technical SEO
Local SEO, and more!
If your contract doesn't contain the aforementioned services, it's a strategy that's living solely in the past.
Promises of Algorithm Insight
SEO is a massive game of cat and mouse between agencies and search engines that are constantly implementing algorithm changes. These changes often have a temporary impact on site rankings and require updates to the site that get your pages back in Google's good graces. As we've mentioned earlier, SEO progress takes time, and recovering from ranking shifts can leave clients a little impatient. Therefore, it only makes sense that a promise of algorithm insight from an SEO team is appealing. However, Google rarely warns anyone of algorithm changes. SEO companies can at most predict where the trends will go but can never guarantee specific insight into changes Google and other search engines implement.
Don't Worry, Excellent SEO Teams Are Still Out There!
We know the nature of this post seemed very doom and gloom, but the truth is, we hate to see untrustworthy companies tarnish a brand's SEO success. Fortunately, if you are aware of the red flags prior to signing a contract, you can avoid financial losses and move on to work with an SEO team that truly cares about your project's progress. Honest teams like Dallas SEO Dogs do exist, and if you look for the right qualities in an experienced team, you're more likely to meet your search engine goals.
Get Ahead Steadily, With Dallas SEO Dogs
If you're ready to get ahead in search engine marketing the right way, it's time to partner up with Dallas SEO Dogs. We are a loyal team of SEO professionals that have helped brands from every industry improve their digital presence and maintain their site's relevance through industry best practices. Contact us today to learn more about our services and schedule your free consultation with a member of our team.