State of Search 2020: Using Modern Technology to Look to the Future
Posted - November 18, 2020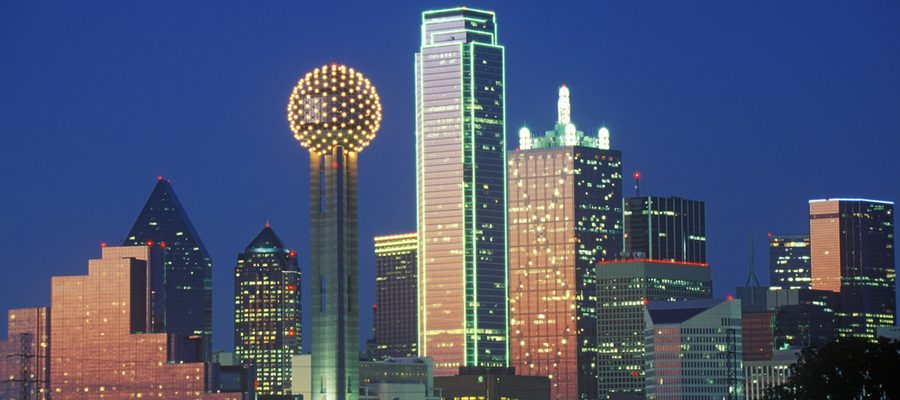 Every year, Dallas-Fort Worth Search Engine Marketing Association presents the highly lauded State of Search SEO conference. While this event usually brings together SEO gurus to teach and connect with other experts in the industry, 2020 and its pandemic circumstances didn't allow for the tradition to carry on as normal.
Fortunately, the tech-savvy coordinators at DFWSEM and the cooperation of SEO professionals helped keep the event alive this year through a virtual conference that allowed minds to meld safely, from the comfort of their own homes.
Despite a virtual presence, keynote speakers, entertainment and industry wisdom were abound at this year's online event. The team at Dallas SEO Dogs dropped in on this exclusive conference and returned with valuable information from every aspect of the field that we're eager to expand upon in 2021. 
Here are some of the highlights that pave the way for the future of the digital marketing industry.
Approach Customer Value From the C-Level
One of the biggest pulls to the State of Search conference is keynote speakers with SEO insight. 2020 was no exception. Mainstays Eric Enge and Wil Reynolds kicked off each day of the event with insight about the future of SEO and how to integrate SEO efforts into big business clients.
One of the biggest takeaways from Reynold's presentation was taking search data for clients and making it work for what they deem valuable. According to Reynolds, the way SEOs approach data usefulness isn't the same way that C-level clients view it.
In order to meet expectations, it's essential for digital marketers to understand the approach their clients want to take with marketing. From there, we should apply practices to fit that specific desire. Otherwise, the entire digital marketing process could literally fall on deaf ears and provide little perceived value to the client, despite actual results.
According to Reynolds, we must:
Work at a "revenue per marketing dollar" level

Use different branches of data to create a valuable customer service experience 

Help brands find a "blue ocean" idea that helps them do something no one else is doing in the field
Level Up the User Experience in 2020 and Beyond
Improving a site's  user experience was a core topic of the conference this year, since that's how Google is approaching current site rankings in SERPs.
Enge also stressed the user experience at the search level. He said the importance of presenting your site's content with expertise, authority, and trustworthiness (EAT) could not be overstated. Google itself has said that these qualities in a site's content are what it uses as ground truth to determine if the site's content is useful to users. 
According to Enge, some of the most important SEO success factors in the next year are going to seem indirect, but when focused at the user level, can bring in desired results. Aside from EAT, Enge said that SEO specialists and brands should focus on:
Developing great relationships with users

Creating the best user experience online

Creating an excellent customer experience with your brand

Promoting the best quality content and products
Based on Enge's theory for 2020 and beyond, all of these signals should help improve the factors that lead to successful conversions:
Site rankings

Link quality

Getting content placed in featured snippets
Your Reputation is Your Brand!
In our SEO approach, we constantly stress the importance of the brand. Uberall's Greg Sterling seconded that strategy, noting that the emergence of the Coronavirus has made brand reputation even more important ⁠— specifically, for trustworthiness. The pandemic has severely interrupted relationships between audiences and brands. Furthermore, without a stellar reputation and the ability to adapt to consumer expectations, it's highly likely that brand preferences will permanently change once the pandemic ends.
Tips to Maintain Trust in Your Brand
Maintain a great online reputation

Garner positive consumer reviews

Have a lot of customer reviews

Promptly respond to negative customer reviews
Studies show that between 82 and 97 percent of users say that user reviews influence their final purchase decision. Interestingly, most of those users don't even have a specific brand in mind during their search query. 
The takeaway here is brand reputation can make or break a business. We'll be expanding on this further in the near future, so look for more reputation-based SEO Dogs blog releases with the new year. 
SEO Insight From All Useful Angles
While these snippets from the socially-distant State of Search are important, they're far from everything presented at the conference. From troubleshooting Google My Business issues to improving traffic for already matured sites, the event provided a nice update from information industry experts..
At Dallas SEO Dogs, we plan to integrate the knowledge we've gained in our content and strategy in what remains of 2020 and into 2021. Stay tuned for the latest and greatest in SEO best practices!
Create High-Quality SEO Results With Dallas SEO Dogs
The team at Dallas SEO Dogs stays on top of digital marketing and SEO trends and uses our expertise to push your brand forward. Trust us to help you create superior content and update your site to meet the ever-changing standards of search engine algorithms. Contact us today to schedule your free consultation!