How to Inspire Your Audience With an Authentic Brand Voice
Posted - September 23, 2020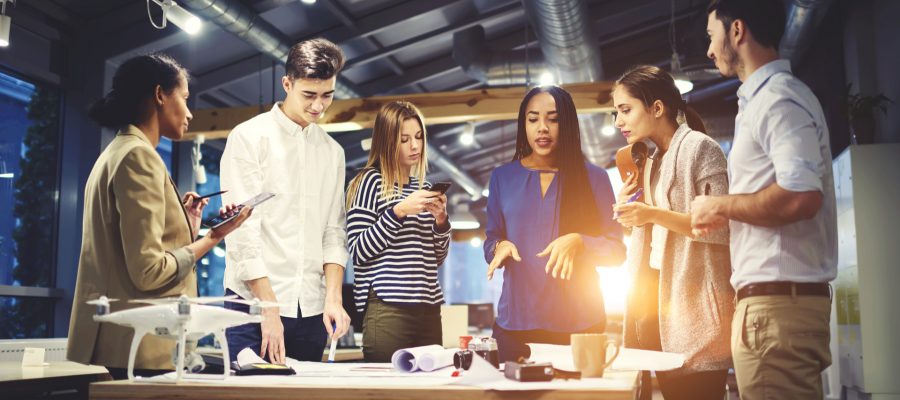 You may have the best services and products in your industry, but successful marketing requires the right voice to truly inspire your target audience to interact with your brand. The connection between your audience and brand message is essential, so your first steps in a digital marketing strategy should be finding your brand's authentic voice!
Why is Voice Important?
Voice is what separates your business from the countless others who may be selling similar products online. Your voice humanizes your brand and helps:
Display your company's values
Make your brand relatable
Build trust with your audience
Consumers genuinely want to feel a connection with the brands they associate with. That's why the right voice for your brand could be the key to creating customer loyalty for life!
Tips for Creating Your Voice
Finding the right voice isn't as simple as merely writing about your brand. There are some specific steps to take that can make your content read, sound, and above all, feel authentic to your audience.
If you are ready to stand out in your crowded market, try these tips for creating a voice that captures customer attention and keeps it focused on you!
Visualize Your Audience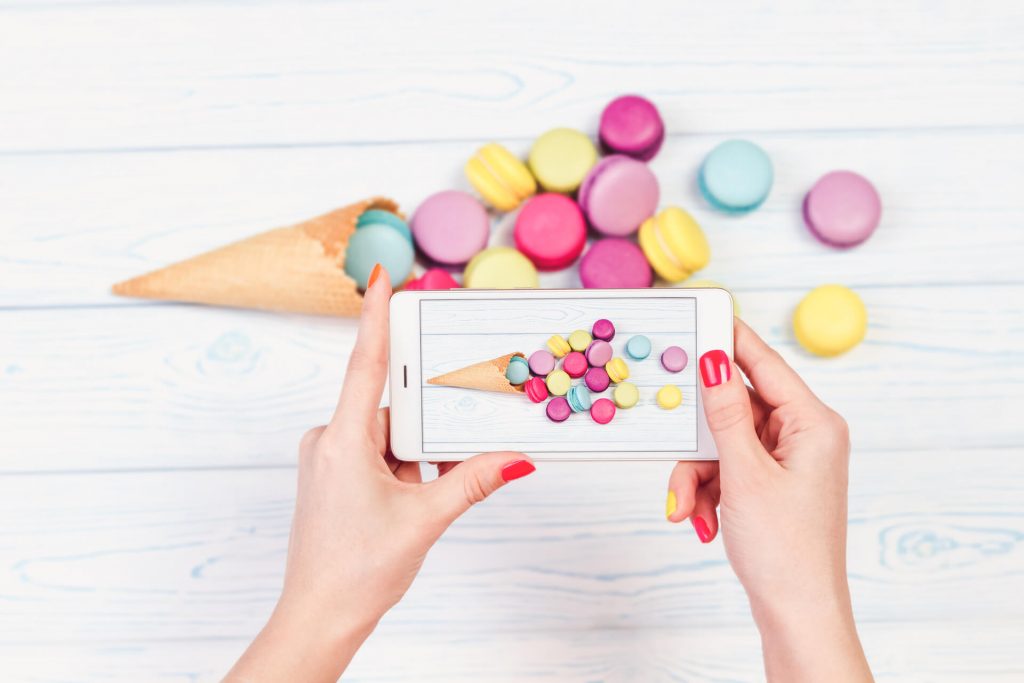 Before you create a voice for your content, get to know who you're actually talking to. One trick that our writers implement is to create an archetype for a brand's target demographic. Try to go through each type of person who uses your services and visualize them from there.
For example, if you are the owner of a macaron shop, your key audience would be, parents, college students, hipsters, and foodies. Take some time to visualize an idea of each person:
What are their interests?
What are their available hours for extracurricular activities?
What do they consider fun?
Why would they enjoy or need your services?
Some of these questions may sound out of the ordinary, but putting yourself in the minds of the people you are writing for, really helps a creator find an appealing voice for different types of audiences.
Scope Out Similar Websites
Even if you know you're the best, you aren't the only brand in your industry playing the game. If you're starting from scratch with finding your tone, check out the websites of local and national competitors.
Your digital marketing team can actually save you time by comprising a list of competitors that currently rank higher than you on search engines.
Mimicry is flattering, but combined with unique content and excellent keyword research, your voice will quickly become the loudest in the room. Also, scoping out your competitors is a great way to understand what not to do in situations where their sites aren't favorable to audiences.
Track Your Successes and Failures
After you've created continuous content, check back on your analytics to determine the success of your efforts. Analyze site metrics such as:
Conversion rates
Click Through Rate
Time spent per page
Bounce rate
Scroll depth
The conclusions found in the data your digital marketing team compiles will help you discover these elements of the voice you've used in your content:
What draws in your audience
What type of content keeps audiences engaged
What audiences aren't interested in
Once you've uncovered the type of content and voice that appeals to your audience, the easier it will be to focus on creating fresh and unique content that is confident in its ability to create conversions.
Be True to Your Brand and Yourself
Your business is an immediate reflection of yourself. We encourage you to keep that in mind when creating a voice for your content. Think heavy on the mission and goals you've set for your business and factor in how your personality fits into that picture.
Ask yourself these questions about your brand:
How do you want your brand to make people feel?
How do your products and services make you feel?
What are the best words to describe your brand?
What types of brand voices do you dislike?
What types of brand voices do you aim to mimic?
Pay attention to your answers to these questions. Are they excited answers? Do you come off as authoritative? Do you care about informing an audience about how to perform a certain task?
Every brand has a different voice, and once you've answered these questions about your own likes, dislikes, and image of your business, you'll be able to have an idea of the type of tone you'll need to take with your content's voice.
Lost Your Brand's Voice? Dallas SEO Dogs can Help You Find It!
If your brand's content has gone stale and lost its consistent tone, it's time to find a tone that truly reels in your target audience. At Dallas SEO Dogs, our content team's expertise is combining an understanding of your brand and target audience to create a tone that makes your site visitors confident in your brand.
We're ready to meet you and discuss content and other SEO opportunities for your business. Contact us today to schedule a free consultation with a member of our team!