Why Should You Start Producing Web Stories on Google?
Posted - March 31, 2021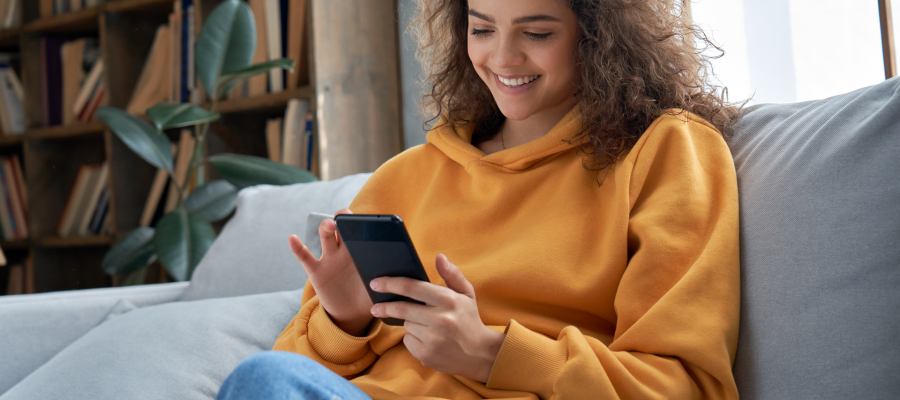 Every brand has a story to tell. Sometimes, a story is so urgent that the word needs to get out to an audience as fast as possible.
Social media platforms like Instagram and Facebook created the stories tool to help content creators update their audience with new information in real-time. What makes storytelling so innovative is that these short bursts of content are typically created in an attractive video or image format.
Through content relevance and keyword usage, stories are great for a brand's social media & search engine optimization (SEO). This begs the question:

Can stories impact my SEO across larger search engines like Google?
Google recently discovered the value of stories for websites and implemented Web Stories into their long list of ways to best index and rank websites. Here's a closer look at how your brand can get into telling Web Stories and how it can use them for its benefit.
How is Google Getting Involved with the Story Trend?
Web Stories function much like the visual medium of stories on social media. Creators create content for their site and through the use of the Web Stories WordPress plugin or third-party tools like MakeStories. 
This content is often fun, unique, and shows off the personality and message behind the advertised brand or product. Unfortunately, until Web Stories, the limits of social media hampered the possible exposure of this marketing medium.
One of the biggest differences with Google's approach to stories is that Web Stories bring your tale to life online and help your stories break free from the chains that social media often uses to bind them.
Why You Should Jump on the Storytelling Hype, Now!
Stories are no longer just a fun feature that lets your audience know what your brand is up to. With Web Stories, you can share and embed the stories you create across your website and provide them exposure throughout the world wide web.
Here are some of the key reasons why your brand should start producing Web Stories to boost its site traffic, monetization, and overall SEO performance.
Stories Make Keywords Simple
Keywords are constantly evolving. It can seem like a new word becomes important to your industry in the blink of an eye. 
When that happens, there isn't always time to prepare a formal blog post that gives your site first dibs on an excellent keyword. A quick story placed on your site can help you use essential keywords across your website in a matter of minutes.
From there, your team can focus on creating further long-form content to solidify your brand's use of certain keywords as your stories start to attract spiders during crawls.
There is No Timed Exposure
Most social media stories expire after a brief 24-hours. If your followers missed it, then the window of opportunity for conversion has officially closed. 
Once again, with Web Stories, content creators are in control. There is no time limit to how long your story is available on your website. If you want to keep it up for days, months, or even years, the decision is ultimately yours.
Search Engines can Index Stories
Google created Web Stories, so it's only obvious that crawlers can index this content. When this happens, it means that Google is digging deeper into the actual meaning of your content and will ultimately reward your storytelling efforts if the content is relevant to user searches.
Web Stories also gives users the ability to track and measure stories via Google Analytics. So, between experiencing a rise in traffic due to indexing capabilities and being able to track your progress in real-time, stories have just become another key factor in your SEO strategy.
You can Get Creative with Your Branding
Aside from following general technical requirements for web development, users are free to get as creative as they want with their stories. 
Want to do a live story? You can! Want to go nuts with that specific color and font? Google is giving you the green light. Take advantage of zero creative holdups and unlimited exposure time with Google Web Stories.
Your story should be as bright and unique as your brand. So, take the freedom of creativity and grab some internet attention!
Tell Your Story to the World with Dallas SEO Dogs
Every brand has a story to tell, and you should never let limitations muzzle yours. Don't let important messages get lost in the social media shuffle, give Web Stories a chance for your immediate content.
The team at Dallas SEO Dogs is eager to combine our SEO knowledge with your creative ideas. Let us help you produce effective, beautiful stories across your website that get your brand noticed.
We can help you push your brand above and beyond the competition through social media management, on-site SEO, content creation, reputation management, and more. 
Contact us today to learn more about our services and to schedule your free consultation with a member of our team!