7 Ways To Be Authentic On Social Media in 2019
Posted - January 9, 2019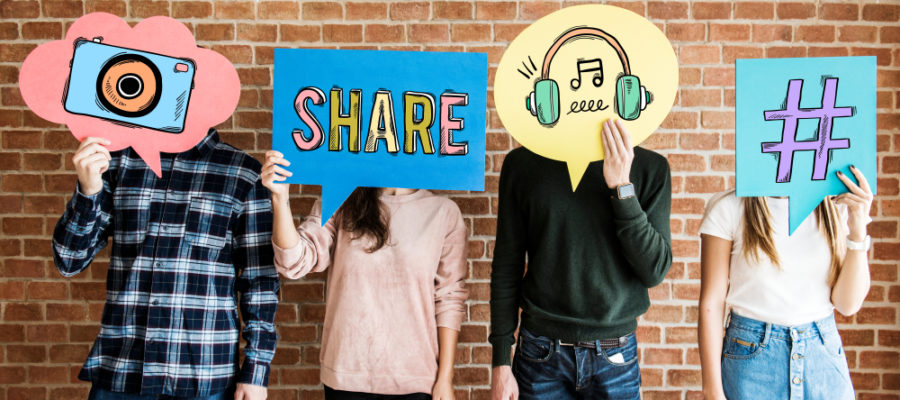 As a local business, your social media approach needs to be one that is open and above all, authentic. Authenticity is the key to earning the trust of your target audience and convincing them to vouch for your products and services. Kick-off your social media efforts the right way by tweaking your posting strategy to make it more appealing to your visitors. Try out these seven social media tips and become a local trusted brand in 2019.
1. Ditch the Jargon
While acronyms and industry jargon can be useful behind your business' doors, you should try to avoid them when you post on social. Customers want to fully understand what your business is and what products or solutions you have to offer. Present your message like you're talking to an acquaintance. This makes your post immediately understandable and relatable.
2. Promote Value Through Storytelling
Everyone loves an experience, and that's why experiences sell. Create an emotional connection in your social media with original content that tells the story of your promotion. For example:
Use visuals to tell a story
Ask customers to post their photos of your product
Show what your product can achieve
If the goal of your social media strategy is to get your audience excited about your brand, few approaches are more effective than storytelling. Show your audience how they can benefit from your products or solutions, along with real examples of how you have impacted past customers.
3. Stay Social!
Be social on social media! Insane idea, right? While this may seem like an obvious tip, staying active on your pages is going to make you more personable and trustworthy. Address your customers' concerns and reviews or leave little comments on things that they post. It's social media, so make sure that your inner-extrovert is on display at all times!
4. Be an Industry Resource for Your Followers
Your industry is bound to have interesting news and innovations from time to time. Don't let your audience find these tidbits out from other sources. You want your brand to be the leading source on all things "you." Use your social media pages to get this information out as soon as it's available and watch as you quickly become the trusted brand in your local scene.
5. Go "Live" with Big Announcements
Facebook and Instagram live are great tools that make your announcements both authentic and exclusive. This live announcement for your brand is a very personal approach that will put a face to your product. Getting an audience excited through a broadcast of your live excitement is a great way to launch a new product.
6. Share Authentic Images
Every so often, it's a good idea to step away from the stock photos and share some images that truly represent your business. Images of your team and actual headquarters create a connection between your brand and your audience that builds trust.
7. Share Exclusive Incentives
Social media is an excellent outlet to give audiences exclusives and first-opportunities for new product launches. Sharing your product deals and special codes creates buzz around your product. Aside from the product hype, your brand will benefit from the personal approach that it takes with its latest product releases.
Authenticate Your Brand with Social Media Services from Dallas SEO Dogs
in 2019, an authentic, engaging social media presence is essential to the success of most businesses, but it requires time and effort. Your time (or your staff's time) may be better spent improving other aspects of your business. If that's the case, let's chat! Dallas SEO Dogs' social media specialists can design and execute the perfect social media strategy for your brand. Please call, fill out the form below or contact us through social if we can help!