How Can SEO Get Clients Into Your Medical Business?
Posted - May 11, 2022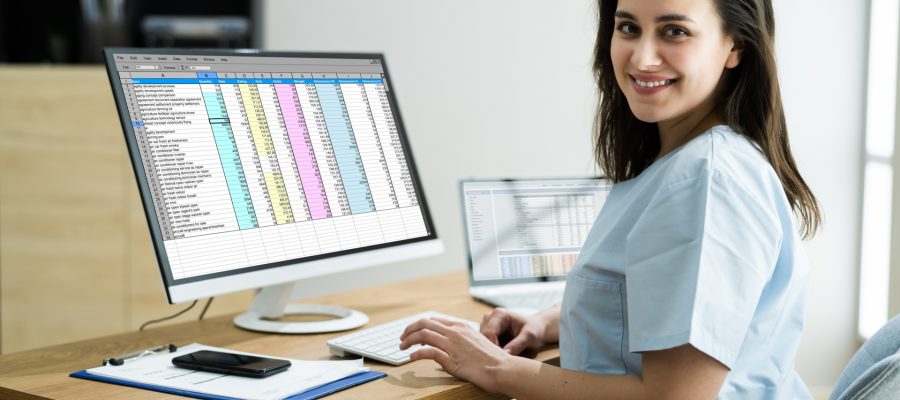 When someone in your target audience needs medical help, you want your practice to be at the top of their search results. The right search engine optimization (SEO) strategies can help your medical practice's visibility for top keywords and bring you a steady stream of new patients.
In the distant past, word-of-mouth was enough for gaining new business. Now, modern search has completely changed the game. Here's the ultimate guide to increasing monthly appointments through SEO best practices.
SEO is Your Practice's Lifeline for New Patients
Healthcare and SEO are two industries that work well together. When someone needs medical help, they may search their symptoms in Google and choose the first physician they see on the search engine results page (SERP).
If you aren't taking SEO as seriously as your competitors, you'll miss out on new patients.
How Can You Improve Your Medical Practice's SEO?
SEO is the best way for you to make your local practice stand out. Here's a closer look at some best practices we've used to help medical businesses.
Focus on High-Quality Content
Content writing is a cornerstone of successful SEO strategies. Every industry wants to have high-quality, authoritative content. Yet, for healthcare providers, local recognition as an authority in your field is essential.
Your content is information that could impact the people that engage with it. You want patients to trust your health practice. So, your practice should never produce any content with unverified or inaccurate information.
Increase Local Visibility With Google Business Profile (GBP)
Local visibility is important for healthcare professionals. We've covered the key qualities of Google Business Profile (GBP) in previous posts.
Filling out your GBP with your essential information helps you show up in local map pack results. This visibility leads to more patients finding your business's address and website outside of the standard SERP results.
As a healthcare provider, your GBP should detail information like:
Physical Address
Office Hours
Contact Information
Patient Reviews
Photos
Target the Right Keywords
You want the right keywords spread across your homepage and service pages. These keywords should include your services and all related terminology.
Aim for keywords that yield 500 to 10,000 searches per month. Once you have a list of 40 keywords you're targeting, it's time to turn to your digital marketing team for help.
SEO experts help you understand the most viable keywords you can rank for. You then have a set of goal keywords you can build up through your content strategy.
Create Visual Content
Text isn't the only way to use keywords and draw in patients. Modern audiences love visual content mediums. Just look at the success of YouTube!
Your medical practice poses the perfect opportunity for visual content that drives engagement.
Some ways video production can entice audiences are:
Filmed testimonials
A tour of your offices
Examples of your services
Informational health videos
If you do use video in your content strategy, follow the following guidelines:
All videos must be relevant to your audience
Video content must blend with your other content
Your videos should be high-quality
You must also optimize your images throughout your site. Use alt text within the HTML of your images to allow for easy indexing and engagement with impaired audiences.
Respond to Every Review
Reviews impact how your site ranks. So, make sure you take every review seriously. Positive or negative, respond to every review. Responses show that you care about your patients, and they also improve your local SEO.
When you respond to reviews, you further secure your authority in your industry. This increases your chances of appearing in local pack results for relevant patient searches.
Get Technical With Your Efforts
Optimizing the inner workings of your website also improves its ranking. Even if your site looks and reads great, slow page loads and no mobile optimization can kill your rankings.
Modern audiences care about speed and accessibility on the go. So, when developing your site, make sure it's mobile-friendly and appears clear and formatted across all screen sizes.
If speed is your issue, find a solution with Google PageSpeed Insights. This online tool lets you test your page's speed and explains what (if anything) is holding your speed back.
Focus On Off-Page Optimization
Promoting your website is just as important as optimizing it for search. Gaining third-party links that lead back to your site and social media traction are two ways you can promote your site.
Successful off-page optimization creates the word-of-mouth effect through a digital medium. As more people share your website, more people will visit it.
All of this site promotion is exciting, but you must optimize your site for user experience before spreading the word. As long as your site loads quickly navigate easily, and has quality content, your entire SEO strategy should come together.
Become a Prime Provider in Your Area With Dallas SEO Dogs
Ready to take your medical practice to the next level? Dallas SEO Dogs can help you create a digital presence that audiences will notice. From content creation to off-page promotion, our SEO strategy can help you move up in SERP rankings.
Reach out to us today to schedule your free consultation with a member of our team.