Keep Your Content Evergreen for Ranking Growth!
Posted - February 20, 2019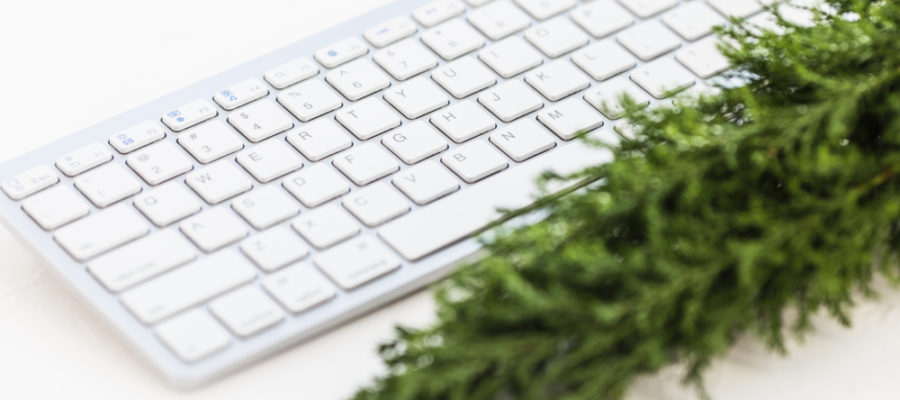 Content that consistently hits the right keywords for search engine optimization and reaches a qualified audience is a large part of what makes a successful site on search engines. Some local businesses hire a third-party content writer to achieve consistent rankings. What if you're too busy to constantly create and don't know who to turn to for fresh and original content? Behold, the magic of evergreen content and how it can save your site's rankings with little updates involved.
What is Evergreen Content?
Simply put: Evergreen content is content that is relevant regardless of when it was published. Like the evergreen tree, its "leaves" retain their strength and color throughout the seasons, and its purpose never fades. Usually, content gets attention for a short amount of time. Eventually, interest dies down for content involving:
Current Events

Holidays

In-Store/Online Promotions
In contrast, evergreen content has information that can be shared and enjoyed over time, with a few tweaks here and there.
How Will It Benefit Your Site?
These types of posts stand out because they provide something of value for readers, which drives traffic to your site from month-to-month. This traffic helps you stand out as an authority with search engines and also helps you gain links over time.
Evergreen Content Comes in All Shapes and Sizes
When we talk content, people think of blog posts and social media. Evergreen content is more than that! It includes posts, website pages, and media that go beyond the bi-weekly "How To" blog. Evergreen content can shine through:
A customer testimonials page

Your FAQs

Video content

Podcasts

Educational

infographics
What Constitutes GREAT Evergreen Content?
The possibilities for content becoming evergreen are virtually endless. If you follow this simple recipe for evergreen posts.
1. Provide Industry-Specific Content from Your Areas of Expertise
When you create original content, you want it to be industry-specific. High-quality, content about topics you are an expert in will help keep the content shareable and build your authority as an expert brand in the field.
2.
Educate Your Audience
Remember, your audience will always have questions about your industry. When you give them this basic knowledge in content that speaks at their level, they will not only be educated on your topic but will also be inclined to spread the word to their friends because they trust your brand.
3.
Provide Lasting Value
As we mentioned before, your evergreen content will drive traffic to your site continuously through its lasting value. For example, a local steakhouse would benefit from an evergreen post about "How to Cook the Perfect Steak," over, "The Best Steak to Eat on Valentine's Day." By default, the first post could provide value at any time of the year, while the second post is only relevant to the customer during the Valentine's Day season.
Keep Your Evergreen Content Up-To-Date
Timeless topics are the content dream, but even evergreen content needs some sprucing up once in a while. Updated evergreen posts not only give you the opportunity to add new factoids to your work, but you can also make the content shareable again in a relevant setting. If you are working with an older site with evergreen content that needs to be updated, save yourself some time by:
Updating most popular (visited/linked to) content first

Deleting or rewriting content that hasn't performed well
Evergreen Content from Dallas SEO Dogs Helps Your Rankings Grow
Keeping up with original content needs for your site is a job in itself. Don't let creating content pull you away from running your business. Let Dallas SEO Dogs help create evergreen content for you. Our experienced team is ready to meet you, learn about your industry, and help you create the quality content that you've always wanted. Fill out our form or contact us today to schedule your free consultation.