Is Your Social Media Dragging Down Your Marketing Goals?
Posted - June 9, 2021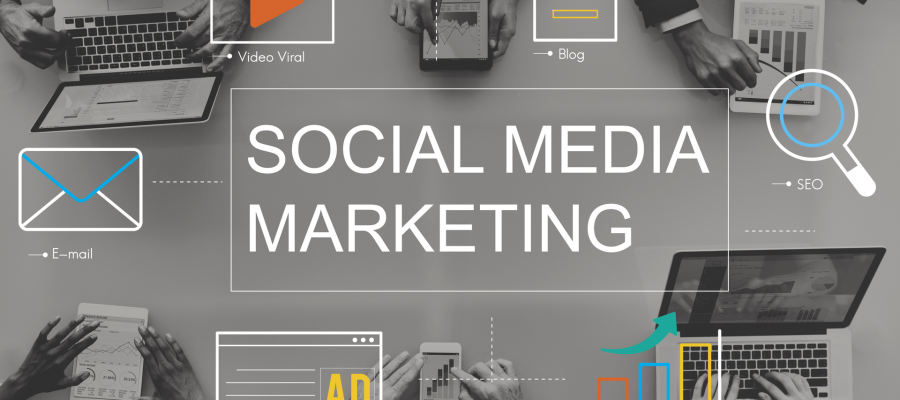 Social media marketing can be one of the most lucrative steps towards meeting or exceeding your brand's overall marketing goals. However, it's also a double-edged sword that can actually hamper your branding efforts if done poorly. 
If no one is watching your analytics and keeping your social media fresh, failed social media efforts may go unnoticed. Here's a look at some of the top signs that your social media needs a tune-up, and how a social media marketing company with a strong social media team can give you a big boost.
Your Followers are Stagnant
The whole goal of social media for brands is to create a following that expands over time. While we understand that the quality of your followers outweighs the quantity, your loyal followers should still share your content and spread the word about your company.
If you check your analytics and find that your new follower number is flatlining, it's time to double down on your social strategy and find a way to get your followers buzzing again, before it's too late.
You're Gradually Losing Followers
Here are a couple of the easiest ways you can lose followers:
You've committed the cardinal social media sin of buying followers to boost your numbers. Eventually, bots that you've paid for getting shut down and your numbers will start to dwindle. Like it or not, numbers do matter to prospective audiences. If your organic followers see your numbers dropping, they may follow suit out of herd mentality.
If your content isn't relevant or on par with current industry trends, your audience will move to someone that shares better content.
Poor Audience Engagement
Your social media page should be just that, social! If you notice that users aren't sharing your posts, making comments… or if your mom was the only person to participate in your latest contest, your social media page isn't giving your brand the presence it deserves. 
Bots Contact You More Than Prospective Customers
Your social content should be the key that unlocks the door to new customers to your brand. Every time you post a new article or even a blurb about what your company is up to, the likes, reactions, and comments should be from genuine people whose positive feedback is a high indicator of future customers.
However, if the only interaction you're getting is pre-generated bot messages or likes from weird pages, clear out the fake followers and improve your content!
How Can You Fix Bad Social Media?
Without professional help, bad social media can seem like a stain on your favorite piece of clothing that just won't wash out. Fortunately, a great marketing team can help make your social media account an asset instead of a liability.
Here are some important parts of the process:
Create a Social Media Marketing Plan
Isn't it exciting to create all of these different social media channels? Without a solid plan in place to update and engage with your audience, your presence will go nowhere.
Once you know that your business is ready to start using a new social platform, meet with your team and prepare some concrete goals:
Designate who will be responsible for updating the account
Create a posting schedule and stick to it
Analyze your current audience and its wants and needs
Dedicate a specific amount of time to your social media each month to prevent it from going stale
Center on a Target Audience
Creating a social media page that is "for everyone" is the kiss of death for your success with the audience you really want attention from. Rather than creating all encapsulated content, really dig in and research who your target audience is:
How old are they?
What are they wanting from your brand?
Can you predict shifts in their wants and needs?
What are they talking about the most on other social media pages and thread websites?
What keywords matter to them right now?
A profile of your target audience creates a roadmap for the direction your social media needs to move in. From blog creation to the types of products and services you highlight on your social pages, if your content isn't targeted, it's going to miss its mark.
Track Your Analytics
Your social media analytics are equally as important as your actual website's analytics. Your social media analytics paint the actual picture of how well your pages are performing at a specific point in time.
Your digital marketing team can help you track important metrics that show where your pages are succeeding and where you can improve. 
Some of the most important metrics you need to keep tabs on including the following:
Impressions—a.k.a. how often you pop up on people's timelines
The potential reach any post has on your viewers
Referrals
Conversions
Audience engagement (likes, comments, organic mentions, shares)
Understand the Uniqueness of Different Social Media Platforms
Remember, not all social media channels operate at the same level. Each has its own twist and personality that your brand will have to adapt to.
Before creating a new social media account, educate yourself on the language and opportunities that a specific channel brings to the table. From there, you can consider the type of content that would work on that platform and if it's a good fit for your own brand's personality. 
After all, authenticity is key on social media, and the last thing you want is a false appearance that your audience can see right through.
Create Social Media That Engages With Dallas SEO Dogs
Your social media should be a tool that lets everyone in on the magic of your brand. If you know that your pages need engaging content or help with expanding your reach to untapped target audiences, the team at Dallas SEO Dogs can help.
Our social media experts specialize in creating relevant posts while simultaneously promoting your brand to current and potential customers alike. Let's combine our expertise with your winning brand to make your social media a powerhouse in your marketing arsenal. Contact us today for a free consultation.