How to Use SEO to Bring in Return Business
Posted - October 8, 2021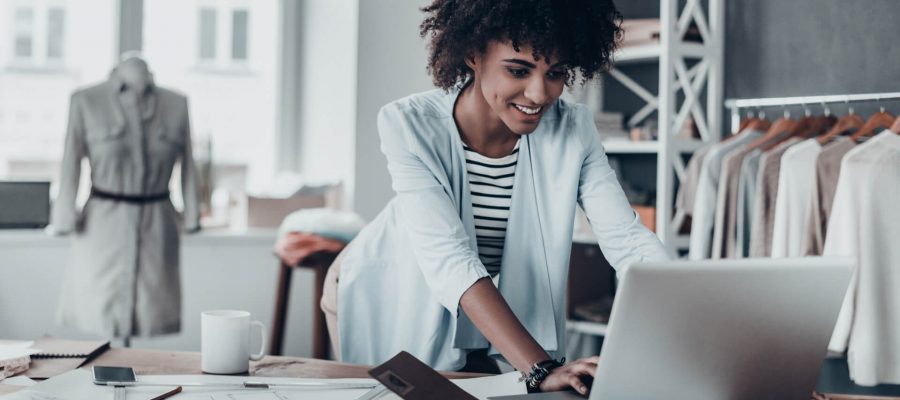 When a customer has an exceptional experience with your business, they may leave a glowing review on your Google My Business profile. Does that mean they'll come back to you in the future?  
In a perfect world, customers would hold onto your information for a rainy day. In the real world, industry competition is high and customers have many options.
If you love the customers you've worked with and want to bring them back for more, try these simple search engine optimization (SEO) strategies.  
Always Stay in Touch
It's always best to assume that customers won't remember you the next time they need your products or services. So, reach out to former customers every now and then.
Building a legitimate relationship with your target clientele is much more important than constantly moving on to the next new customer. If you don't have time to do this, a great digital marketing team can make staying in touch with former customers easy and natural.
What Are the Best Ways to Stay in Touch?
Email Blasts
If a client signed up for your services, they likely handed over contact information that included their email. If your organization creates monthly newsletters with the latest industry information, send them out on an email list so that former customers can always stay up-to-date with the latest happenings.
Social Media
Responding to comments and staying active on social media are easy ways to remind your former clients that you're still around and ready for action. 
Staying relevant on social media can be a taxing job for a business owner, but hey, that's what we're here for!
Incentives
If you have a discount on your services, make sure that your older customers are the first to know. If they see that you're prioritizing them, they'll feel that personal connection and return when they need help.
Annual Reminders
If you are a service provider like a plumber or pest control specialist, your customers may have yearly needs. When their "anniversary" of service rolls around, reach out with your latest offer or a reminder that it may be time to call for help.
Publish Relevant Content
When you're not directly reaching out to your audience, new and unique content is a great way to keep yourself in the spotlight. Well-researched keywords and current industry trends can lead to content that Google deems relevant and gives your site the boost it needs to rise up in the Search Engine Results Pages (SERP).
If you don't have time to research and write content, we get it! Content creation is a job on its own. So, let your digital marketing team take the wheel and help your content stay fresh, and make your site pop when past customers search for a need you fulfill.
Make Your Brand Stand Out From the Crowd
Brand signals are also an excellent way to help your business beat out other competitors on search engines.
Some SEO tactics that could make your branding bold on search engines could be:
Regular use of your brand name in content and social media interactions

An extremely descriptive Google My Business account

Constant content publication

An expanded

"About Us" page

that gives users and Google further insight into why your brand is valuable
Change Up Your Products
Industries and trends change and your business should change with them. When a customer has a specific need, if your products and services aren't updated, they're going to pass you up. 
Also, with new products comes the opportunity to market your changes through avenues like blogging, social media, and GMB. Therefore, making sure that your brand stays relevant, allows it to continually thrive on search engines and with audience interests.
How Can You Tell When It's Time to Change Products and Services?
One of the most obvious signs that it's time for a product refresh is when your site starts to lose business to competitors that offer products that aren't in your current lineup.
However, instead of waiting for disaster to strike, you can always stay ahead of the curve and change your services at the right times:
Stay up-to-date with what industry leaders are doing

Follow what your customer base asks for on social media

Perform regular keyword research to find out what current trends pop up and stay popular
Simplify Communication
If your site isn't optimized to make communication simple, getting return customers will be a difficult process. As one final tip, make your contact buttons easily accessible and your calls to action as straightforward as possible.
Once you've given your clients the chance to easily return to your brand, make sure that you respond promptly to any and all communication efforts.
Enjoy Customers Old and New, With the Help of Dallas SEO Dogs
Whether you are eager to bring in new clients or are struggling to bring back former customers, the digital marketing team of Dallas SEO Dogs can help.
We are digital marketing experts that use content creation, paid advertising, and social media tactics to help boost your brand's search engine presence and keep you on the minds of past clients.
We'd love to meet you and show you how we can bolster your brand's SEO strategy! Contact us today to schedule your free consultation with a member of our team.