What Makes SEO and PPC the Perfect Soulmates?
Posted - April 7, 2023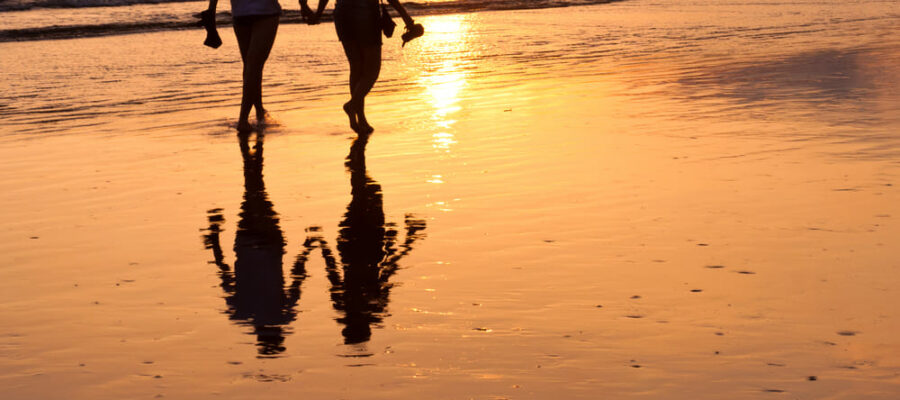 When you think of search engine optimization (SEO), you likely think of content creation and onsite changes that lead to organic clicks. When you think of pay-per-click (PPC), the image of someone paying to climb their way to the top of rankings is likely what comes to mind.
Both success strategies may seem vastly different in practice. Still, the truth is that in the big picture, they can efficiently work together to make your SEO strategy a more effective and comprehensive effort.
Remember, SEO is a long-haul game, and improving your site's visibility requires several different approaches for total success. While organic SEO pays off in the long term, PPC can give your site instant results that feed into long-run success on search engine results pages (SERPs).
In short, you need SEO and PPC to work together to make the most of your SEO strategy. Still not convinced? Let's dive deeper into why we at Dallas SEO Dogs use SEO and PPC together to create harmony within our client's projects.
Keyword Research is a Must for Both
If you're implementing SEO, you're going to need keyword research to know what to focus your content and optimizations on. If you're paying for PPC, you will need keyword research to ensure you're spending your money on the right keywords.
Keyword research is an essential part of both SEO and PPC! When you can identify the search terms and phrases that customers use to find products related to your industry, you can easily use that information to excel in both fields. 
When SEO and PPC teams get together, you save time and literal money concerning keyword focus. Rather than playing a game of cat and mouse with the keywords that work between each aspect of your strategy, combining forces lets you create hyper-targeted content and ads right out of the gate.
PPC Testing Becomes Optimization's New Best Friend
Testing is one of the most significant aspects of PPC. A PPC specialist can create specific ads based on certain keywords and almost instantly analyze performance.
The same testing information can improve your SEO. By analyzing the copy that performs well in PPC campaigns, brands can know precisely where to focus their SEO efforts.
By taking the test results used in PPC and applying them to your SEO, you can better keep your content and optimizations in line with current audience interests and algorithm requirements.
Improved ROI
Even if you're performing SEO and PPC in-house, the process is an investment; From the financial investment of keyword research programs to the hours invested in analyzing data and strategizing new plans, you need your ROI to be the juice that's worth the squeeze.
ROI matters even more when relying on a digital marketing firm to boost your search rankings.
When you use SEO and PPC together, your brand can improve its ROI. PPC gives you immediate satisfaction as its data and testing propel your SEO into giving you long-term results that will keep you at the top.
Increased Brand Awareness
PPC and SEO can target the right audience at the right time and increase brand awareness. PPC's visually appealing ads appear at the top of SERPs, attracting your target audience. 
SEO efforts use relevant, entertaining content to gain industry authority and audience trust and raise your site's rankings. If you're using PPC and SEO simultaneously, your target audience is bound to see you everywhere with the proper schedule. 
Increased visibility improves brand awareness, which signals to your audience that you are the expert in your field and they should come to you with any need you can meet.
Invest in SEO and PPC to double your exposure and become "the" voice of authority in your industry.
Both Help You Get in Tune With Your Audience
PPC and SEO bring your audience closer to your brand together than either could alone. PPC's instant approach to figuring out what keywords are best for your campaign means that it's uncovering the exact demographic that's shopping for your product and what their precise interests are.
From there, your SEO can tailor its shareable content to your audience's needs. Using both systems in tandem can help your audience feel seen, make your brand more human, and let you keep a finger on the pulse of your audience's evolving wants and needs.
Master PPC and SEO Efforts With Dallas SEO Dogs
As you can see, even though SEO and PPC have different approaches to attracting your audience, both can easily work together to maximize your online marketing efforts. 
Through keyword research, data testing, and optimization, you can utilize both processes to climb to the top of SERPs. 
However, investing time and effort into both isn't always a viable option for a business owner. So, we say leave the heavy lifting to the pros!
At Dallas SEO Dogs, we specialize in bringing SEO and PPC together to help our clients grow. Whether you need to hit the ground running with targeted ads or want to optimize your site and reduce its bounce rate, we can help!
Schedule your free consultation today!