High-Return SEO Techniques to Focus on in 2019
Posted - December 5, 2018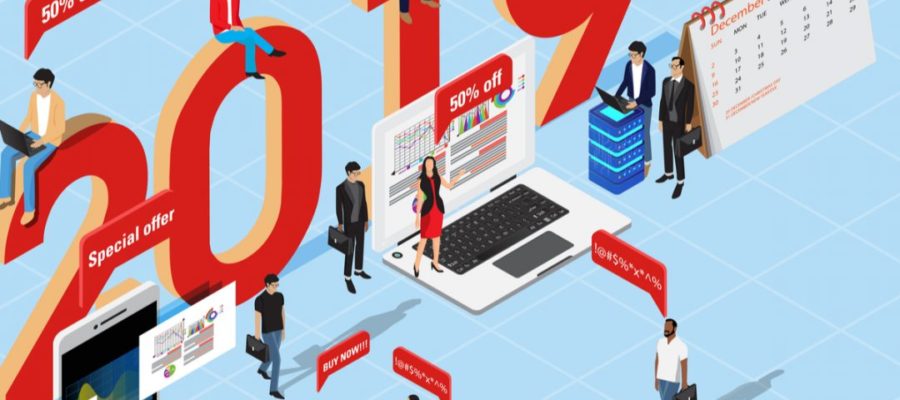 2019 is the big year for your business to achieve top rankings in the local SERPs. Earning these coveted spots in search engines takes effort and skill that only an experienced SEO company like Dallas SEO Dogs can offer. With constant algorithm changes and advancements in the SEO field, it can be mind-boggling as a business owner to try and understand what is on the horizon for 2019. We've gathered a list of the top 7 SEO techniques that will help boost your local SEO rankings in the New Year.
Navigation Menu Organization
Keyword Research
Mobile-First Design
Site Tracking
Technical SEO
Useful Content
Schema
1.  Pay Attention to How Your Navigation Menu is Organized
A simple user experience is your main goal with the structure of your website. The structure of your site should be one of the biggest things that you focus on. This is because however well your site's structure is designed determines the likelihood of a potential customer clicking on links that lead to a conversion. By optimizing links in your navigation menu to lead to pages that contain top-priority keywords, the more your audience will travel to these pages, making your site a winner in Google's eyes. An example of this practice can be seen in a local plumber menu's navigation. The business could have a drop-down list titled, "Services" that when hovered over reveals a list of services like "water heater repair," "leaking pipes," and "gas line repair." Although this may seem like a simple practice, this single list is following a powerful navigation method because it contains:
High-traffic keywords
A useful link for audiences to navigate to
2.  Focus on Keywords…to a Point
In the past, we have emphasized the importance of keyword research and using the right keywords to attain higher rankings. In 2019, one the best SEO moves that you could make is truly understanding how keywords can both benefit and harm your site if you use them too recklessly. Remember, when creating any content for your site, paying attention to these keyword practices will help boost your rankings:
Use relevant keywords found in your keyword research
Avoid "keyword stuffing." This will lead to Google penalties
Use relevant keywords within the first paragraph of your content
3.  Stick to a Mobile-First Approach
Mobile-first is one of the most helpful methods that you can practice in 2019 to improve your local SEO rankings. Even in the era of SEO, many local businesses are still not developing their sites for mobile devices, and are severely hampering their rankings. By working with a professional web designer that specializes in SEO, your business' site can grow in rankings by leaps and bounds through mobile-first development.
4.  Utilize Tracking On Your Site
Having an expert SEO company implement tracking on your site is extremely useful for figuring out what is and isn't working in your design. By using tools like Google Analytics and Google Search Console, you can gain the basics of tracking. However, turning to the professionals can grant you a much higher competitive advantage. An experienced SEO specialist or web developer can add specific tracking codes to your site that allow you to track actions like contact form submissions and phone calls. The more in-depth the tracking is on your site, the better you can target the audience that is most likely to convert. Without professionally analyzing your rankings and traffic in real-time:
You can't spot problems on your site
You can't determine which pages users are turning away from
You won't know if your rankings have dropped or risen
You won't be able to determine if Google is penalizing you for any of your SEO practices
5.  Practice the Technical Side of SEO
The technical aspects of SEO can admittedly be daunting. However, with an SEO company doing the heavy lifting for you, you can easily carry out audits and review data that will help you improve your local rankings. The technical side of SEO is important because it helps you double-check the data you are analyzing through tracking practices. This includes:
Ensuring your site is mobile-friendly
Finding and correcting status code errors (404 errors)
Audit your website's content
6.  Create Content for Search Engines and Users Alike
Regardless of the year or recent Google updates, content will always be a huge piece of the SEO puzzle. In 2019, make the effort to create content that is recognized by search engines as well as your audience. This means that you need to focus on:
Creating content that is useful for your audience
Be aware of the keywords you are using in your content. Is it relevant? Are you stuffing?
Avoid having thin content
Be on the lookout for duplicate content
7.  Schema, Schema, Schema!
Schema markup is an important tool that helps enhance the description of the site that is shown in search results. This microdata can be implemented in your descriptions by an experienced digital marketing agency. This extra provided context will prove to make your audience's search experience a great one.
Make a 2019 Resolution to Improve Your Rankings with Dallas SEO Dogs
Ring in the New Year by making a commitment of excellence to your website's search engine optimization and local ranking efforts. The on-site team at Dallas SEO Dogs has helped many local businesses in Dallas-Fort Worth like yours make their way to leading spots on page one in the search engine results. Get in touch with us today to find out how our SEO services can bring you more clients and customers in 2019!